AHIP 2022, June 21-23: DataLink Joins Industry Leaders, Shares Ideas and Solutions for Creating More Sustainable U.S. Healthcare System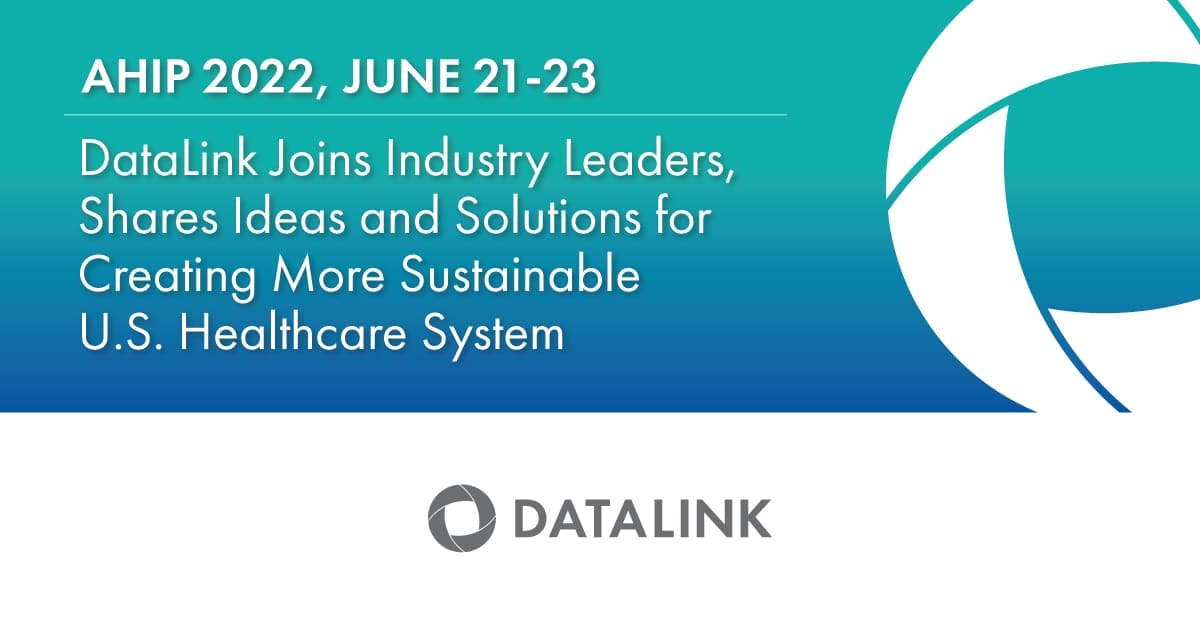 DataLink is pleased to be part of the excitement at AHIP 2022, June 21-23, 2022, in Las Vegas. We anticipate an environment that inspires innovation, action and candid discussions about what's next, as well as high-caliber programming.
Please join us to dive into how our service offerings may be relevant for your organization, gain insights, network and learn about our breakthrough strategies and real-time data insights.
We align the payer, provider and member with one solution that proactively closes care gaps to ensure a complete health status for improvements in care delivery and health outcomes.
DataLink Difference
Our value-based care enablement solution captures data from disparate sources to allow 360-degree visibility into the member's health status. We also offer an analytics engine that prioritizes high-risk members with suspected conditions and provides the financial impacts of those suspected conditions.
Our intelligent analytics can break down member population through data visualization tools and reporting—and be pushed directly to the provider at the point of care. In addition, we generate suspect lists to manage retrospective, concurrent and prospective clinical programs, support in-home evaluation results and impact reporting and RAF score prediction.
We use connectivity with EHRs and bi-directional data feeds between disparate systems to extract continuity of care documents (CCD) data, allowing the provider to receive real-time data insights at the point of care.
Enabling Value-Based Care
We offer an 85+% provider engagement rate and effectively improve workflows, documentation, collaboration and member outcomes. This drives risk adjustment score accuracy. With an accurate risk score, reimbursement can match the total cost of necessary care, enabling sufficient funding to improve quality of life for members and financial sustainability for organizations still struggling to overcome COVID-19 setbacks.
Learn how our value-based care enablement solution can reduce administrative burden, be used across the organization and eliminate the use of multiple platforms.
---
---