One platform for all stakeholders in value-based care
Our easy-to-use platform enables collaboration to improve quality performance and optimize risk accuracy while driving better outcomes creating healthier members and patients.
Flexible. Utilize the solutions you need when you need them. Our suite of integrated modules provides data insights and point-of-care tools to effectively manage value-based care.
Dynamic. Proprietary dashboards and reporting bring together data from multiple, disparate sources to provide a 360-degree view of the member for member prioritization, managing quality performance, and ensuring risk accuracy.
Insightful. Provides a complete view of quality and risk metrics with insights and workflows to take the appropriate action required to be successful in risk-sharing arrangements. 
Streamlined. Automated and intelligent workflows reduce administrative burdens for managing value-based care.
Efficient. Providers reduce time spent on manual processes to identify and close gaps in care while payers gain greater control by engaging providers to assist in the process, which results in increased efficiency and a greater focus on care delivery.
Collaborative. Payers and provider groups along with their providers all work from the same platform and access the same information ensuring everyone is aligned and working toward the same goals.
A data-driven platform for simplifying the delivery of value-based care
Evoke360 is the only platform on the market for all stakeholders to collaborate on delivering value-based care. Payers, at-risk provider organizations, and government programs can manage quality and risk performance, prospectively and retrospectively, while working closely with their provider network to manage quality and contain costs at the point of care. All stakeholders work from the same platform with the same data insights to take action and be successful in a risk-sharing arrangement.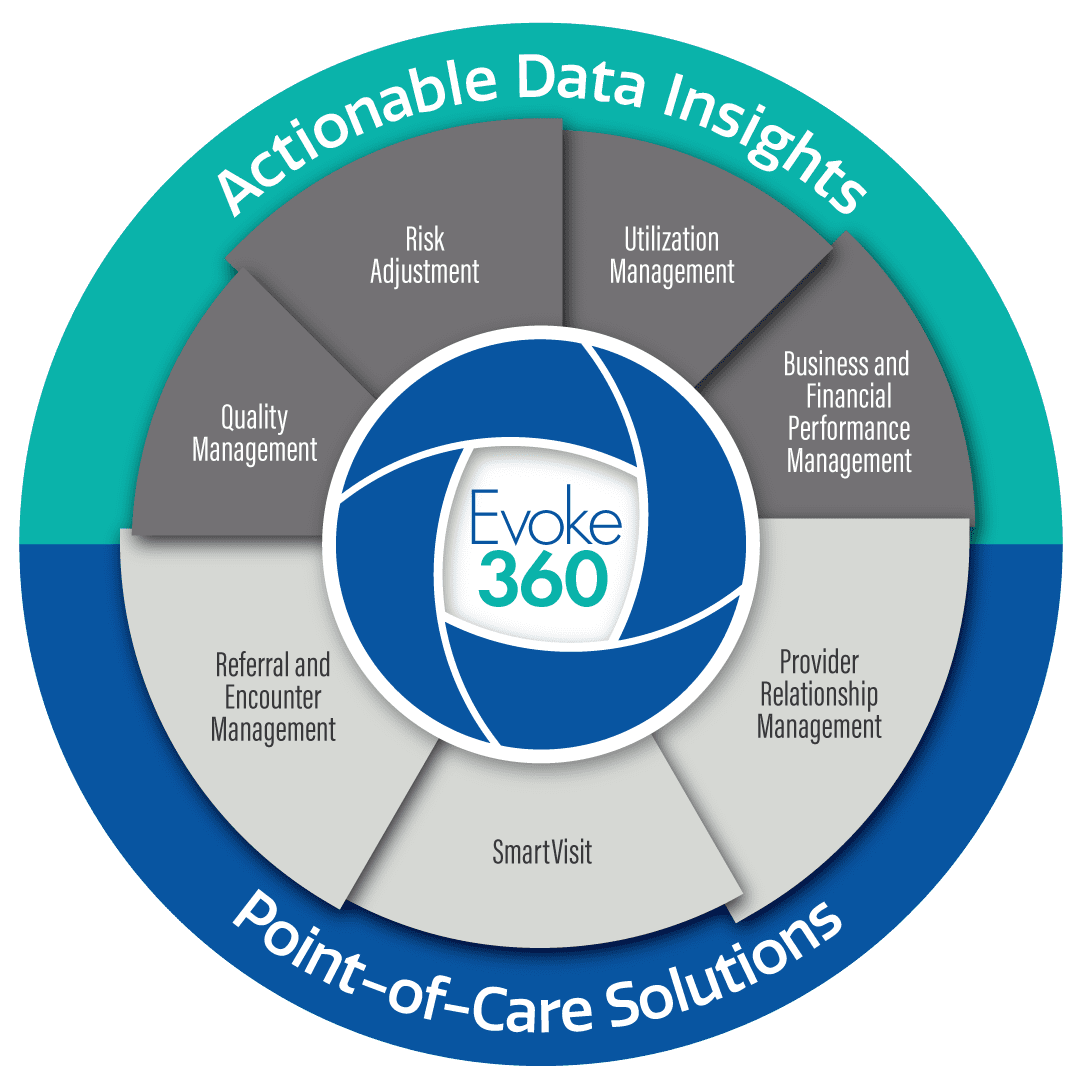 Empower better outcomes and better health with Evoke360
DataLink delivers proven results
Our customers have experienced tremendous performance improvement in both quality and risk, resulting in a 5:1 ROI as verified by an independent consultant, FTI Consulting.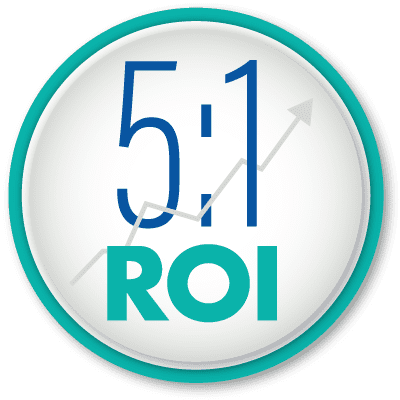 Think of Evoke360 as your one-stop, comprehensive solution to improve quality, optimize risk adjustment, and empower better outcomes.
Business and financial performance management
A robust analytics solution for financial management to enhance business performance for payers and provider organizations in value-based arrangements.
A measurement and reporting tool to analyze HEDIS®, CMS Star Ratings, state-specific Medicaid, and other quality initiatives to close gaps in care prospectively, at the point of care as well as retrospectively.
Provides valuable insights for optimizing reimbursement and risk adjustment by identifying opportunities for targeted risk adjustment across a population and provider network.
A dynamic tool for identifying key utilization trends of your provider network and population to target areas for cost containment, quality performance improvement, and reduction of hospital utilization. 
Our SmartVisit tool streamlines the documentation process by prepopulating key risk, quality, and utilization information for wellness visits, and captures important data for quality measures at the point of care.
Provider relationship management
A dynamic tool to manage an engagement team, a provider network and performance with actionable data insights to improve quality and optimize risk adjustment across numerous metrics.
Referral and encounter management
Control costs by directing members to cost-effective care while eliminating billing errors and avoiding unwanted costs as well as providing better patient outcomes.