DataLink hires new chief sales officer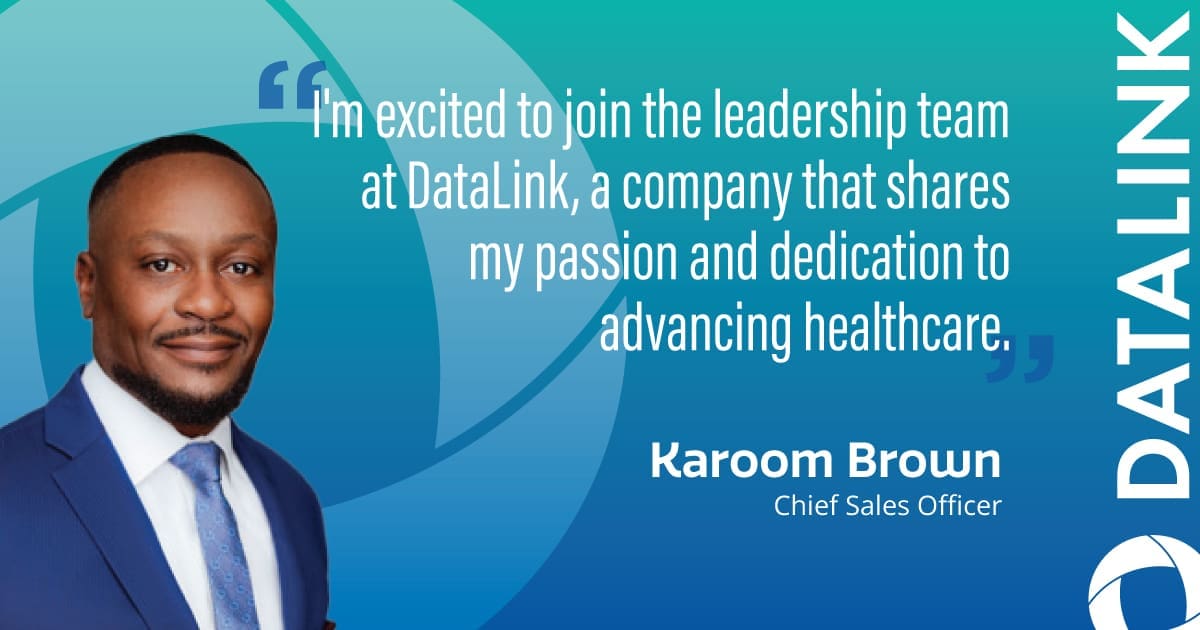 Tampa, Fla. (Aug. 15, 2023) — DataLink, a leading provider of healthcare solutions empowering better outcomes, today announced Karoom Brown has joined the company as chief sales officer.
In this newly created role, Brown will oversee the company's sales strategy to support DataLink's overall growth, driving new business, escalating revenue growth, and scaling the company's existing solutions.
DataLink has been expanding its sales team to support tremendous growth among health plan customers focused on quality performance and risk adjustment accuracy.
The expansion of the team, with the addition of Brown, will enable the company to meet increasing demands of not only regional and national payers but also provider groups in value-based care arrangements.
"As DataLink continues to evolve in the marketplace, we knew we needed a growth-minded sales leader with a depth of entrepreneurial and corporate experience," said Sandip Patel, chief growth officer. "Karoom's impressive background in sales and healthcare leadership is a valuable addition to our sales organization, and we're excited for all of the insights that he'll bring to the team as we grow."
Brown brings more than 20 years of healthcare sales and operations experience driving top-line performance and bottom-line results. He's held several executive and high-level roles, including global chief growth, strategy, and product officer for Optum, CEO of OptumServe Technology Services, and vice president of growth and strategy for Leidos Health.
In addition to these roles, Brown also serves on several boards that support veterans and disadvantaged youth and communities.
"I'm excited to join the leadership team at DataLink, a company that shares my passion and dedication to advancing healthcare," said Brown.
---
---