Evoke360 improves quality measurement and reporting during COVID-19 and beyond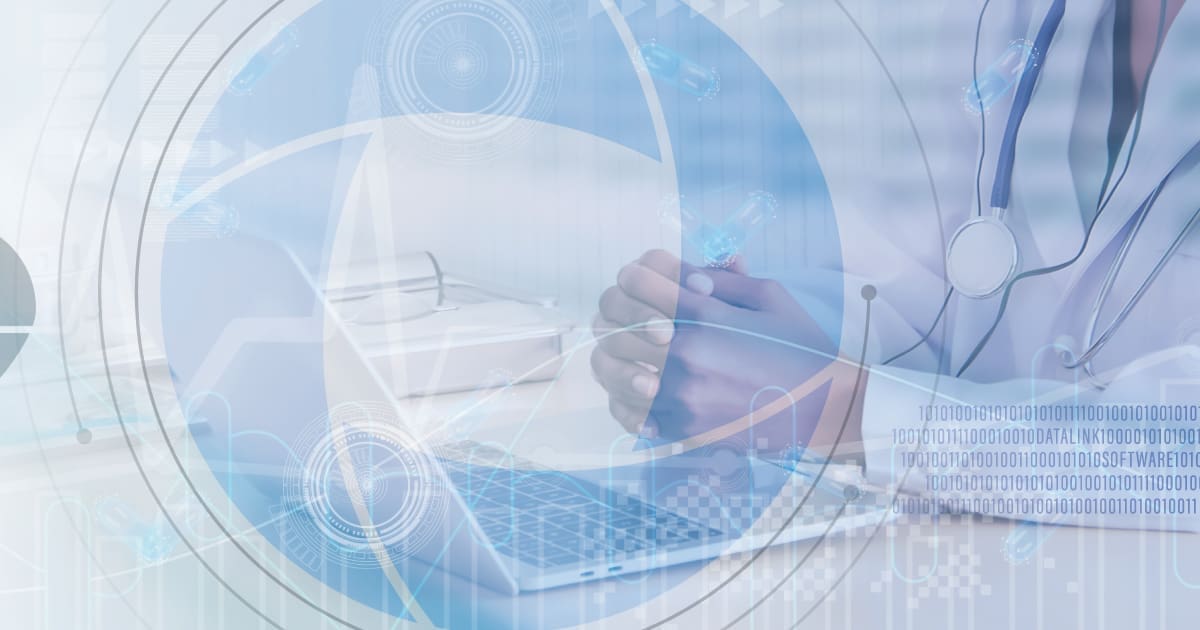 To learn more about how to improve operational performance, care delivery and patient outcomes, download DataLink's latest white paper, "New Perspectives in Value-Based Care: Improving Quality Measurement and Reporting in the Age of Pandemics."
In the midst of the COVID-19 pandemic, many hospitals and private physician practices are struggling financially and seeing first-hand the limitations of fee-for-service models. In this new and uncertain environment, industry experts believe that there will be an inevitable shift to value-based contracts once the crisis has passed.
Healthcare organizations should move carefully and thoughtfully during this timeframe, building systems that encompass quality benchmarks and risk-adjustment rules. This means adopting effective tools that identify care gaps, access data that informs clinical decisions, improve quality and risk adjustment scores and enhance patient outcomes.
Evoke360 answers the call
DataLink's Evoke360 is a point-of-care solution that effectively enables providers to identify open care gaps for proactive closure and provides payer-agnostic data to inform clinical, quality and risk adjustment programs for improvements in quality, risk adjustment scores and patient outcomes.
This is in stark contrast to the current approach to quality and safety measurement, which remains too labor-intensive, often causing substantial data delays and lacking sufficient standardization to allow for rapid data sharing.
Designed for payers, providers, accountable care organizations, provider groups, and managed service organizations, Evoke360 overcomes key challenges, capturing quality benchmarks and risk-adjustment rules as well as data in near real-time to enable providers to effectively measure the quality of care they are providing.
For today — and tomorrow — Evoke360 can facilitate value-based care by meeting the need for a comprehensive interoperable population health management solution that aligns the payer, provider, and patient. This makes it possible to proactively close care gaps and ensure full visibility of the patient's complete health status to facilitate effective care coordination.
Looking beyond the pandemic
Now that the COVID-19 pandemic has exposed the challenges of quality measurement, those who fail to implement improvements to achieve a higher level of planning and coordination face substantial risks.
A value-based model with high-touch, prevention-focused care is about providing more care that is holistic and patient-centered now to prevent the need for far more expensive care in the future. The result is better outcomes for patients and a better financial situation for primary care providers.
Providers who want to remain sustainable recognize this and are moving toward value-based models. They are also embracing solutions like Evoke360 to provide the most efficient high-touch care, generate improved outcomes and ensure a more secure financial outlook.
Ready to bring Evoke360 to your organization? 
Set up a demo today.
---
---