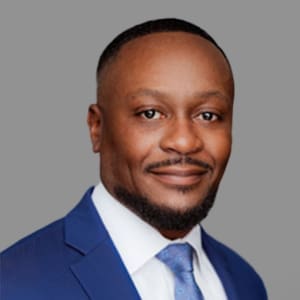 Karoom Brown 
Karoom Brown is a visionary business executive with more than 20 years of entrepreneurial experience in founding, maturing, and resuscitating organizations across healthcare, IT, federal, state, and commercial markets. He's currently DataLink's chief sales officer.
Prior to DataLink, he served as founder and CEO of Robinson Brown Consulting, a strategic consulting firm offering business and growth strategy services to diverse and disadvantaged businesses within the healthcare and technology markets.
Before founding his business, Karoom worked as global chief growth, strategy, and productofficer for Optum's $2 billion business unit OptumServe. During this time, he was on the United/Optum Diversity and Inclusion Board and the Health Equity Supplier Diversity Committee. was
He also served as CEO of OptumServe Technology Services, a $100 million subsidiary of OptumServe. Prior to that, Karoom was senior vice president of growth and strategy for Leidos Health, a $2.4 billion business.
Karoom holds his master's degree in information systems management from NYU's Tandem School of Engineering and a bachelor's degree in electrical engineering from Johnson and Wales University. He's received numerous awards that commemorate his competencies in exceptional service, leadership, and technical marketing skills.
Karoom currently serves on several boards that support veterans and disadvantaged youth and communities, including the Orlando Science Center's board where he helps bring science and stem programs to underserved communities.