Understanding computerized provider order entry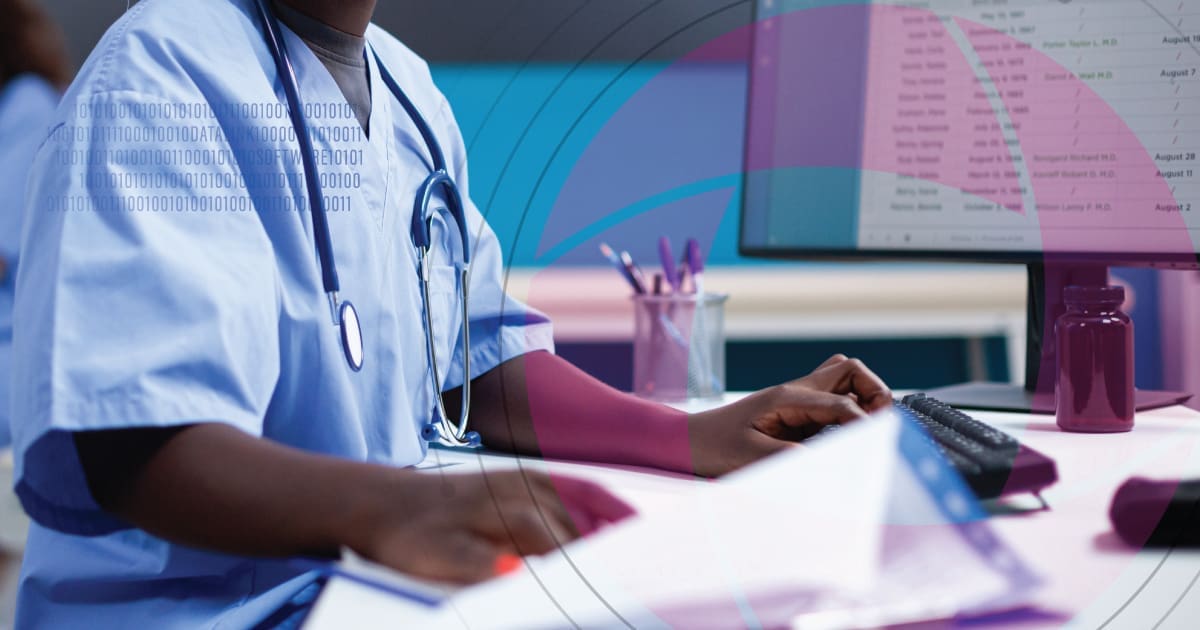 Computerized provider order entry (CPOE) is a process that allows physicians and other healthcare professionals to enter orders, including orders for medication, laboratory, radiology and others, into a computer instead of writing them by hand. This allows them to send treatment instructions more seamlessly through a computer application. Because it reduces errors, enhances patient safety, improves efficiency and ensures reimbursements, CPOE is considered far superior to hand-written notes.
CPOE has improved tremendously in the past few years to enhance the patient journey and improve safety and efficacy of medication therapy. An optimized pharmacist-augmented workflow can promote effective alerts in the CPOE and extend the value of clinical decision support by expanding the process to include pharmacists and specialty pharmacists.
In the long term, the costs of CPOE can be recovered through savings generated by decreased medical errors and adverse drug reactions among patients. It also streamlines reimbursements, flagging orders that may require preapproval from insurance plans and reducing a return on initially denied insurance claims.
How CPOE works
The clinician enters an order into a workstation, laptop or secure mobile device rather than writing the information down on a chart. If the information must be handwritten for some reason, it can then be transcribed to ensure that the order can be read and understood by the recipient, such as a pharmacy technician or pharmacist.
The pharmacist checks for drug–drug interactions and allergies, then releases the appropriate quantity of the medication in the correct form. The medication must be received by the correct person and supplied to the right patient at the right time and in the right dosage. For hospitalized patients, nurses are generally responsible for this administrative step, but in the outpatient setting, this step is often performed by the patient or caregiver.
Benefits checklist
CPOE fundamentally improves the ordering process:
Decreases overuse, underuse, and misuse of health care services
Decreases costs
Shorter length of stay
Fewer medical errors
Improved compliance

 
Key CPOE features
A CPOE system offers a variety of features, including some or all of the following:
Ordering: Prevents many common medical ordering issues and improves medical ordering overall in a number of ways. These include integrating efficiently with electronic health records and adverse drug event reporting systems; transmitting orders faster; and offering suggestions for alternative treatments or tests that could be safer or more affordable.

Patient-centered decision support:

When integrated with clinical decision support systems (CDSS) and EHRs, enables clinicians to access up-to-date patient information and a more thorough patient medical history to foster better care decisions.
Patient safety: Allows doctors and nurses to make real-time patient identification, review medication dosage recommendations and screen for potentially adverse drug-to-drug or drug-to-disease interactions.

 

Intuitive user experiences:

Improves efficiency even among those who are new or infrequent users.

Regulatory compliance and security:

Secures access and information, ensuring that it is in compliance with state and federal guidelines.

Portability:

Accepts and manages orders from all departments at the point of care through various devices, including wireless mobile laptops and tablets.

Management:

Generates reports for analysis and evaluation, which helps to determine if changes need to be made in staffing, productivity and inventory.

Billing:

Improves documentation, flags referral and treatment preapprovals and links orders to diagnoses at the time of order entry.
CPOE adoption is on the rise, especially with the widespread integration of EHR systems. In fact, 1,300 U.S. hospitals found that 95.6% of them used CPOE with clinical decision support, and 64% of hospitals have CPOE systems. 
CPOE implementation is a major requirement for stage 1 meaningful use eligibility. This is important because healthcare organizations that achieved meaningful use compliance are eligible to receive incentive payments. Those that fail to achieve this standard incur financial penalties. 
Meaningful use stage 1 criteria specify that 30% of patients must have their medication orders entered via CPOE. Meaningful use stage 2 expanded those criteria to mandate that the same percentage of radiology procedures be entered by CPOE. 
Challenges facing CPOE
Despite uptick in reliance on CPOE, challenges remain. It's important to keep in mind that errors associated with poorly written clinical notes can also occur if clinicians incorrectly enter information into a CPOE system, such as assigning inaccurate dosages or entering orders for the wrong patient. To help reduce errors, training and ongoing communication are critical for properly using a CPOE system, as well as eliciting feedback from users and emphasizing the benefits of the system.
Another challenge is alert fatigue when using CPOE in combination with other health IT systems. Alert fatigue occurs when the user is exposed to a constant volley of alerts, which can lead to unintended consequences associated with potential medication errors or serious adverse advents.
Future of CPOE
Efforts to integrate pharmacists more prominently in the automated decision support alert workflow in a seamless, longitudinal strategy can add incremental benefit to work being considered on the generation and contextual nature of alerts.
While the costs of implementing CPOE can be significant, this technology can yield substantial benefits and is an important platform for future changes to the health care system. Going forward, it will be important for healthcare leaders to advocate for CPOE as a critical tool in improving health care quality.
---
---