Automation in healthcare: Key benefits and considerations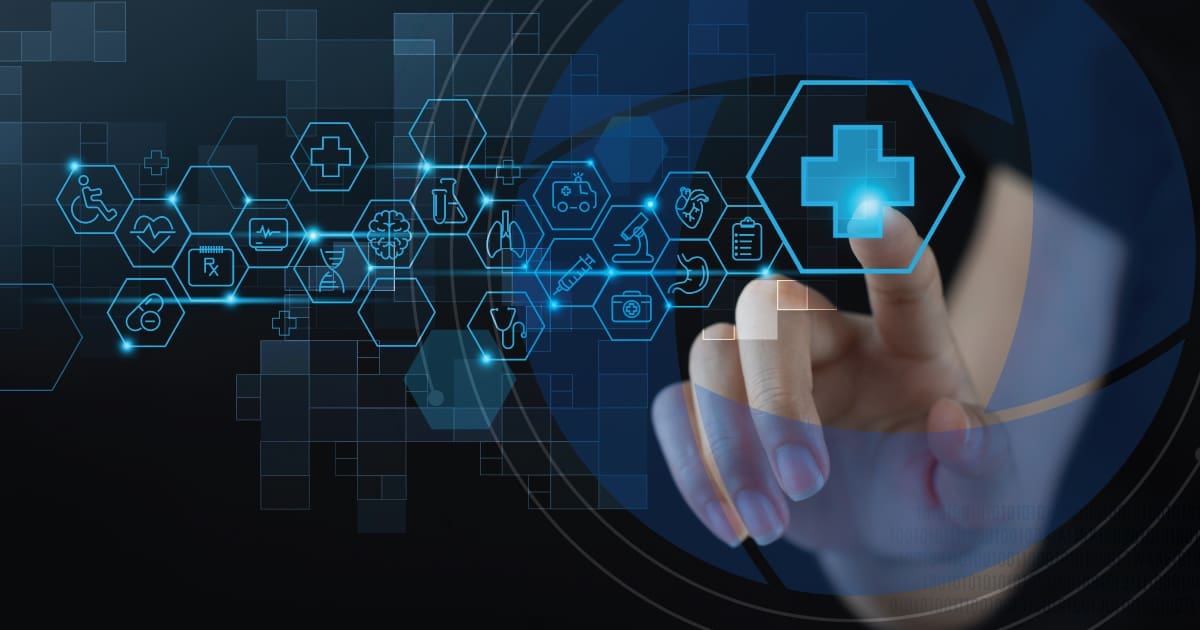 Technology has created epic shifts in the delivery of healthcare. For more than four decades, continued advances in healthcare automation and data integration have improved quality and patient outcomes, enhancing operations and operational data analysis. Automation has also resulted in significant cost savings. According to the most recent Council for Affordable Quality Healthcare Index, a healthcare industry research organization, automation has already helped the healthcare industry reduce annual administrative costs by $122 billion.
Throughout the healthcare ecosystem, organizations endeavor to parallel the strides achieved in other industries, such as business-driven hyperautomation: a disciplined approach that organizations use to rapidly identify, vet and automate as many business and IT processes as possible. According to Gartner, hyperautomation involves the orchestrated use of multiple technologies, tools or platforms. Examples of these include AI, machine learning, event-driven software architecture, robotic process automation (RPA), business process management (BPM)/intelligent BPM suites (iBPMS), integration platform as a service (iPaaS), low-code/no-code tools, packaged software, and other types of decision, process and task automation tools.
Key Areas for Automation
Automation can be integrated throughout various organizational systems, from patient communications to billing and scheduling. These are areas where automation overcomes redundancies created by use-over-time, minimizes manual workarounds and resolves inefficiencies between payers and providers. Internally, automation enables quick and seamless integration with EHR and unprecedented access to analytics and operational data.
As automation is driven by Artificial Intelligence (AI), it also reduces human intervention in processes, resulting in decreased errors and omissions, while improving patient privacy, HIPAA compliance, and objective, process-based decision making. Moreover, in an industry dealing with an ongoing worker shortage, automating repetitious and data-based tasks can relieve these tasks for some workers and redeploy their efforts toward other areas of more critical need.
While the benefits of healthcare automation are clear, challenges remain:
The initial healthcare industry focus was on automating administrative and practice management tasks, leaving some systems unsupported. This has resulted in an innovation delay in areas with potential for greater efficiencies.
Automation applications that focus on the clinical side of care and better evidence-based decision making are still evolving. Some automation applications use artificial intelligence applications that are trained and based on medical datasets to improve diagnoses. But without validation and success history, many healthcare organizations are hesitant to invest in these automation applications.
Integration of new automation systems can be cost-prohibitive for some organizations, requiring capital expenditures as well as allocation of dedicated time for staff training. Additionally, without adequate staff knowledge and understanding, efficiencies resulting from process automation can be lost.
For these and other reasons, many entities rely upon outsourced capabilities that cost-effectively and more efficiently automate processes. Outsourcing allows facilities to sharpen their focus and provide the best possible care and resources for patients. Relieving these burdens from internal staff enables health systems to enhance the patient experience and improve job satisfaction throughout the enterprise.
Looking Ahead
In the wake of COVID, a 2022 report from the American College of Healthcare Executives found that labor shortages ranked first on the list of community hospital CEOs' top concerns, and a 2022 report by patient safety organization ECRI ranked staff shortages first among the top risks to patient safety.
As health system executives and decision-makers seek to recruit additional clinical staff and retain current personnel, they need to embrace and implement modernized technology designed to minimize workloads and allow medical professionals to focus on patient care.
Advances in automation will only continue to improve how care is delivered and how human capital is dedicated within healthcare systems as well as payers. Automation will never fully replace the necessary human touch and function within these groups. Rather it provides the latitude for healthcare organizations to recognize what tasks can be more efficiently automated, and what should remain a human responsibility.
To learn more about how your organization can leverage the automation available via the Gartner from Datalink Software to improve provider workflow, visit datalinksoftware.com or contact us at Info@datalinksoftware.com.
---
---