DataLink appoints EVP of business intelligence and VP of IT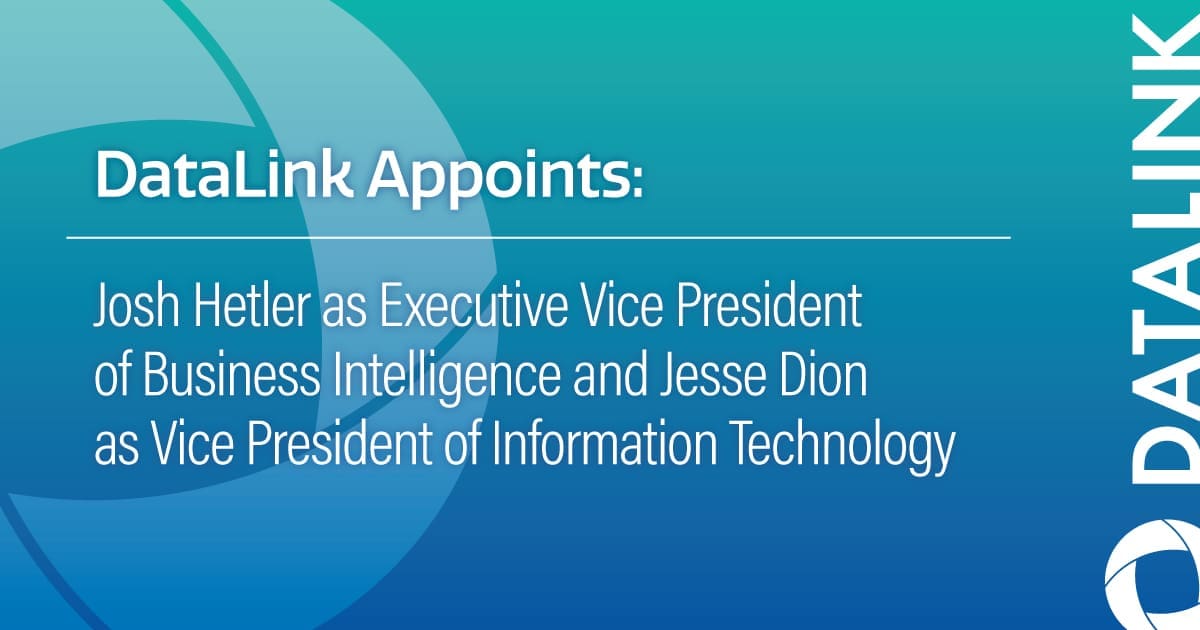 Tampa, Fla. (May 11, 2021) — DataLink, a leading provider of integrated population health applications, interoperability, provider engagement and value-based care performance management solutions to healthcare providers and payers, is pleased to announce the promotion of value-based care leader Josh Hetler to executive vice president, Business Intelligence, and data expert Jesse Dion to vice president, Information Technology.
"As DataLink continues to experience an extremely high growth period, we are excited to have the opportunity to leverage the knowledge and insights of these two exceptional people," says Michael Schopke, chief operating officer, DataLink. "Josh's deep experience with our products and their architecture have been invaluable to DataLink's success, enabling us to remain agile and meet the needs of our customers. Jesse's experience with our technology and the integration of data will be essential to our growing success."
In his new role, Hetler will further assist payers and providers in achieving quality improvement and risk adjustment accuracy under value-based care and risk-bearing arrangements. He will oversee the internal and external operations of Evoke360's dynamic reporting and client-facing technologies.
Prior to this promotion, Hetler served as executive vice president, Sales and Marketing, overseeing DataLink's growth initiatives related to pipeline building, demand generation and strategic marketing. He has also served as director, Account Management, director, Product and Software Development, vice president, Product, and vice president, Customer Success.
In Dion's new role, he will lead the management of DataLink's information technology systems, future technology initiatives, strategies and innovations. Prior to his promotion, Dion served as vice president, Business Intelligence where he was responsible for the software lifecycle and building products to improve customer workflows. While at DataLink, he has also held the roles of director of Development and vice president of Quality Assurance and Customer Support.
---
---