Healthcare leaders adopt strategies to increase EHR interoperability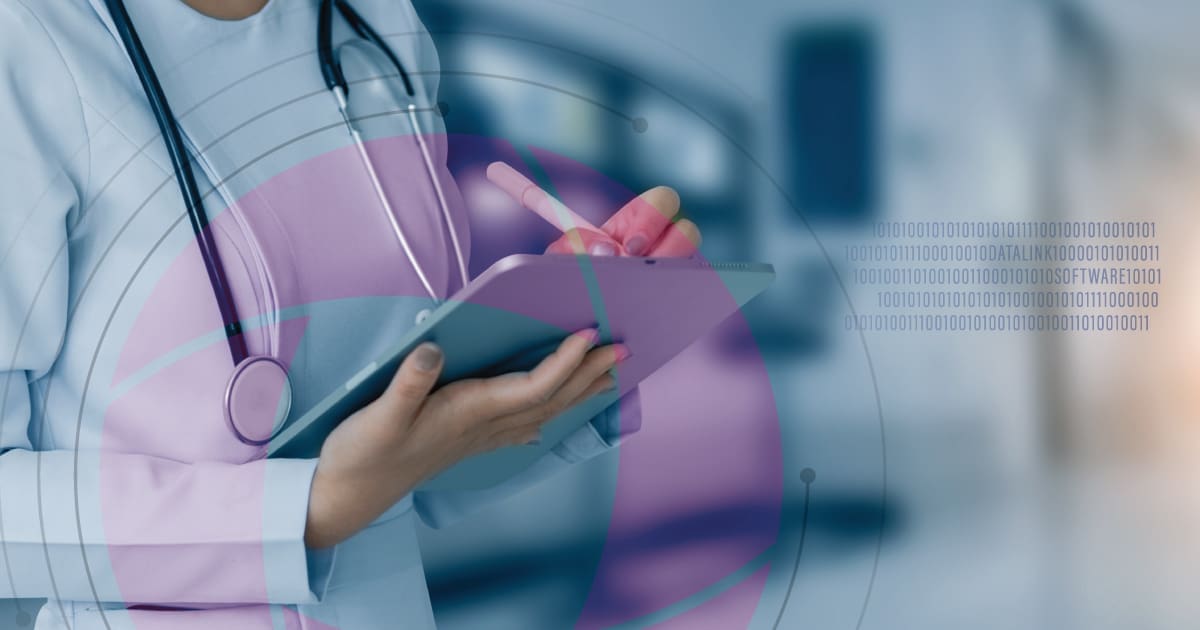 By Josh Hetler
Electronic health records  have become an integral part of the healthcare delivery system in the past decade and will continue to evolve in the coming years. 
Accelerated adoption of EHRs can alleviate the tech burden on healthcare providers and add to the clinical decision-making process. Virtually all large healthcare organizations have implemented EHRs to gather and report data. This trend aligns with the shift toward value-based models of care and the adoption of technologies that provide the most efficient high-touch care.
A growing number of healthcare influencers realize the importance of effective interoperability of EHRs to enhance patient-centered care, improve communication across care teams and advance value-based initiatives. In fact, EHR interoperability is key to long-term sustainability in the aftermath of the COVID-19 pandemic, representing opportunities to maximize operational efficiencies.
By adopting an innovative interoperability solution that meets the demands of increasingly data-oriented, value-based reimbursement business models, health systems can achieve better outcomes and optimize their population health management programs.
The good news is that Health and Human Services' has finalized its interoperability rules to help patients gain better control of their health data via smartphone apps, prompting more urgency around optimizing interoperability to promote data exchange, lower costs, improve patient engagement and enhance quality of care.
Harnessing health date for value-based care
In today's complex healthcare environment, value-based care enablement solutions can empower providers to identify open care gaps for proactive closure and provide payer-agnostic data to inform clinical, quality and risk adjustment programs for improvements in quality and risk adjustment scores and patient outcomes.
What's more, the ability to integrate patient information allows for better management of care that also takes into account social determinants of health – environmental conditions that impact a wide range of health, functioning and quality-of-life outcomes and risks.
When records and data are properly organized and able to be analyzed, healthcare providers are better able to recognize areas of waste and potential issues that could be remedied with financial support. This capability leads to a more efficient system and fosters value-based care that relies on effective and fully interoperable EHR systems.
Finding the right solution
The best value-based care enablement solution offers risk analytics, quality measures management, risk scoring and financials that can be accessed from a single-source, cloud-based platform and combined with advanced clinical connectivity.
This not only helps stakeholders close gaps in care, but also enables them to recapture hierarchical condition category codes and manage utilization to reduce the cost of care. Look for a solution that is meaningful use-certified and offers a robust Healthcare Effectiveness Data and Information Set engine that's National Committee for Quality Assurance-certified for all measures. This meets the need for a complete interoperable solution that aligns the payer, provider and patient with one view.
The right solution also offers real-time data insights captured from disparate sources, allowing 360-degree visibility into the patient's health status based on information from EHRs, HIEs, claims, labs, pharmacy, and hospital sources. The aggregation of data from these sources gives users real-time data transparency and patient-level drill-down dashboards. This improves workflow and collaboration opportunities and breaks down departmental silos across the organization. Look for these important solution capabilities:
Connects data sources and bi-directional data feeds between systems
Extracts continuity of care document data
Enables providers to receive real-time insights while the patient is in office
Offers FHIR-enabled API standards for EHR connectivity and seamless data exchange at the point of care
Now more than ever, hospitals and health systems must be able to tap into the power of fully interoperable digital health records. This level of information at the point of care promotes accountability to patients and serves as a solid foundation for value-based care by allowing healthcare providers to share data, measure outcomes and improve (and be rewarded) for the quality of care and improved outcomes.
This article was initially published by DotMed.
---
---