RISE West 2021: DataLink shares successful provider engagement strategies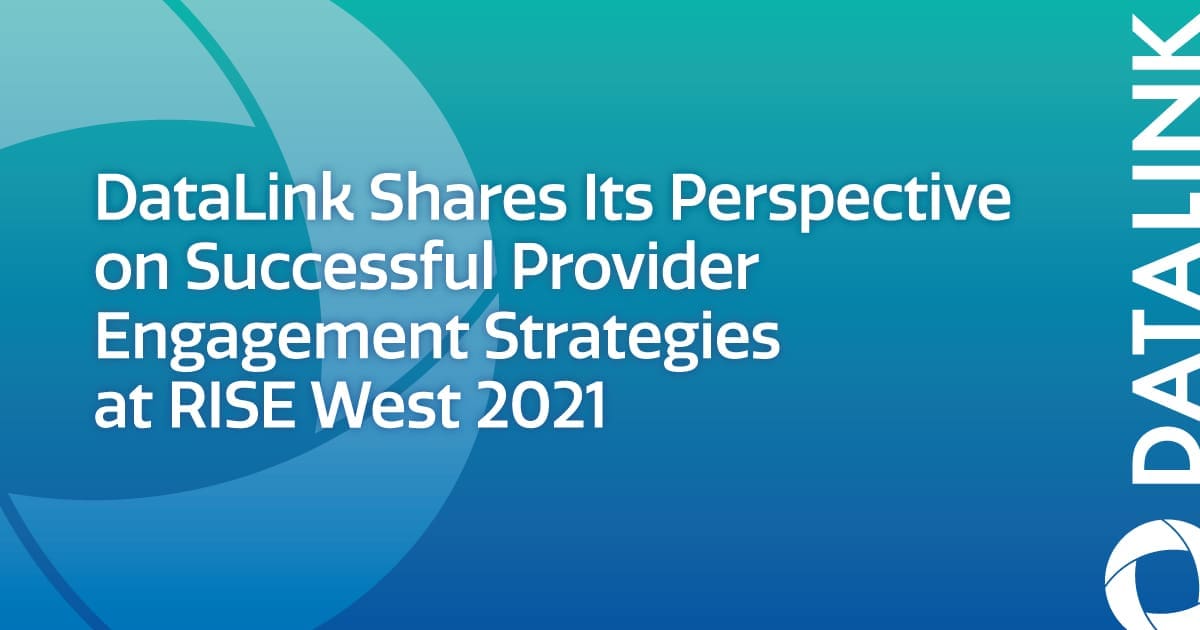 Colorado Springs, Colo. (Aug. 24, 2021) — DataLink, a leading provider of integrated population health applications and value-based care performance management solutions, today announces its participation at RISE West 2021, live in Colorado Springs, Colorado, and streaming online, Aug. 30 – Sept. 2. Michael Schopke, Chief Growth Officer, DataLink, will participate in the session, "Payer Experiences in Provider Engagement – What Works and What Doesn't," Sept. 1 at 2 p.m.-2:45 p.m. MT/4 p.m.-4:45 p.m. ET. This session will explore recent developments in provider engagement, including takeaways focused on effective provider engagement strategies for value-based performance, quality and risk adjustment that have worked for health plans.
"Attendees will learn about the most effective models that payors and vendors are utilizing to engage physicians and practices to drive better value-based care performance," says Schopke. "DataLink's engagement enables providers with the appropriate solutions by meeting them where they are in their value-based care journey and communicating as "the voice of the provider," which is focused on patient level care and outcomes that ultimately drive performance."
RISE West is the premier senior leadership conference bringing together forward-thinkers in the managed care space. From risk adjustment and quality performance to documentation and HCC coding practices, the conference offers the opportunity to meet industry peers, hear from experts and exchange ideas in an open and collaborative environment.
Moderated by Colleen Gianatasio, Director of Ambulatory Clinical Documentation Quality Improvement, Mount Sinai Health System, the session also features panelists Susan Waterman, RHIT, CCS, CPC, CRC, Director of Risk Adjustment, Scott and White Health Plan; Jill Alessi, RN, BSN, MHA, Vice President of Healthcare Operations, Blue Cross of Idaho; Jeslie Jacob, Divisional Vice President of Provider Performance, Provider Analytics, Reporting and Connectivity, Blue Cross Blue Shield of Illinois; and Jessica Columbus, LVN, CCS-P, CRC, CPHQ, AVP of STARs & Risk Adjustment, Memorial Hermann Health Plan.
---
About DataLink Software
Founded in 2001, DataLink is a healthcare technology company that empowers better health by delivering real-time data aggregation, EHR connectivity, and dynamic dashboards and reporting to payers, providers and care partners. DataLink promotes the collaboration of multiple stakeholders across the care continuum, providing a holistic, real-time view of the entire spectrum of patient data, and its intelligent, data-driven solutions drive value by reducing the cost of care, improving quality scores, ensuring risk adjustment accuracy, and simplifying healthcare navigation. For more information, visit www.datalinksoftware.com.
---
---