DataLink hires new vice president of data science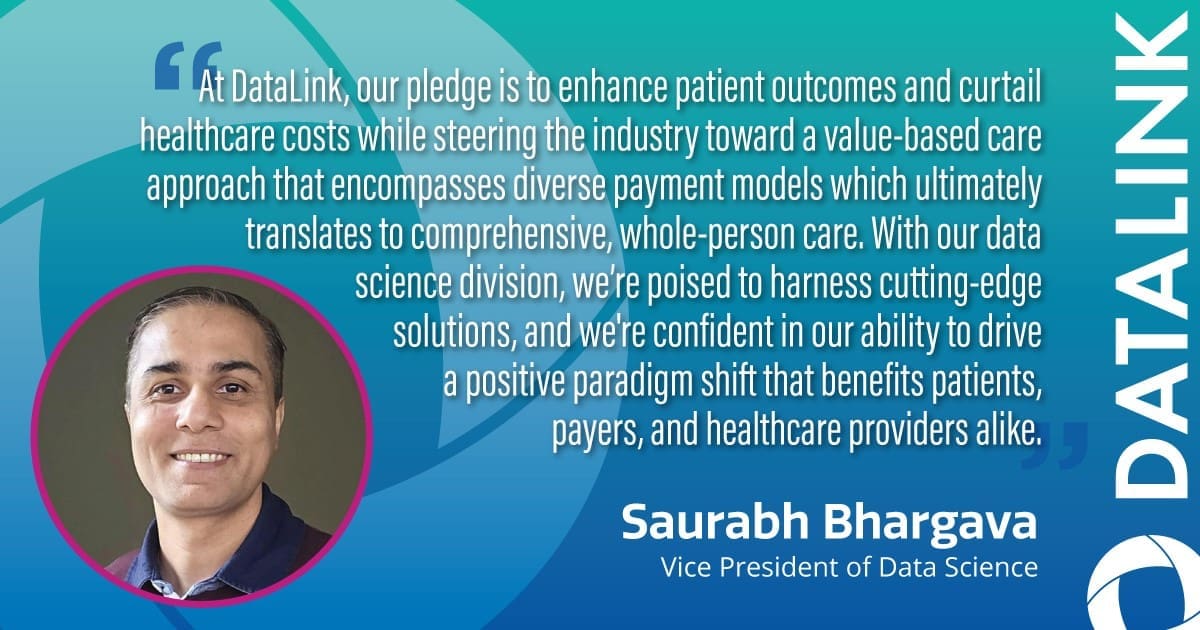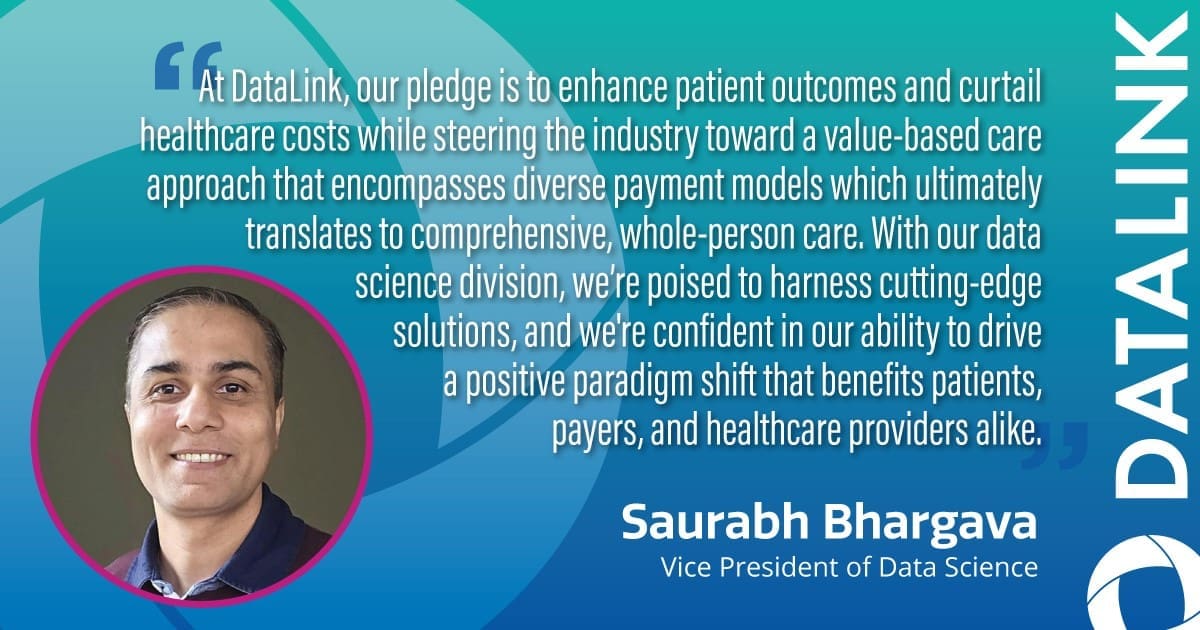 Tampa, Fla. (Oct. 19, 2023) — DataLink, a leading provider of data-driven healthcare solutions empowering better outcomes, today announced Saurabh Bhargava as its new vice president of data science.
Bhargava brings more than 20 years of experience providing vision, strategic direction, executional oversight, and leadership in data science and engineering. He has an impressive background in driving innovation through AI/ML initiatives, creating analytical models, and nurturing relationships to transform data into actionable insights.
"With a focus on strengthening our AI/ML labs, Saurabh brings a wealth of expertise that will drive our mission to redefine healthcare through cutting-edge technologies," said Reddy Shivampet, chief technology officer, DataLink. "His leadership combined with the exceptional talent within the team will undoubtedly drive our efforts in leveraging data science and AI/ML for transformative healthcare solutions."
In this new role, Bhargava will spearhead DataLink's continuous new product development, enhancement of existing solutions, and strategy for reliable outcomes.
Among his projects will be focusing on NLP chart review solutions for risk adjustment, using EMR data for claims and utilization management solutions, member personas based 360 dynamic profiles, clinical decision support with decision prediction platforms, claim generation and auto adjudication platform, and integrating EMR and remote patient monitoring data for advanced commercial solutions.
"At DataLink, our pledge is to enhance patient outcomes and curtail healthcare costs while steering the industry toward a value-based care approach that encompasses diverse payment models, which ultimately translates to comprehensive, whole-person care," said Bhargava. "With our data science division, we're poised to harness cutting-edge solutions, and we're confident in our ability to drive a positive paradigm shift that benefits patients, payers, and healthcare providers alike."
Prior to DataLink, Bhargava spent nearly 11 years at Optum where he held roles across business analytics, healthcare economics, and data science. His most recent role was as Optum's vice president of analytics and engagement strategy. Saurabh's also held roles at AstraZeneca, marketRX, WNS Global Services, and GE Capital.
Contact
Lori Taylor
813-220-9702
marketing@datalinksoftware.com
---
---