DataLink honored by the MarCom Awards in five categories for marketing and communications excellence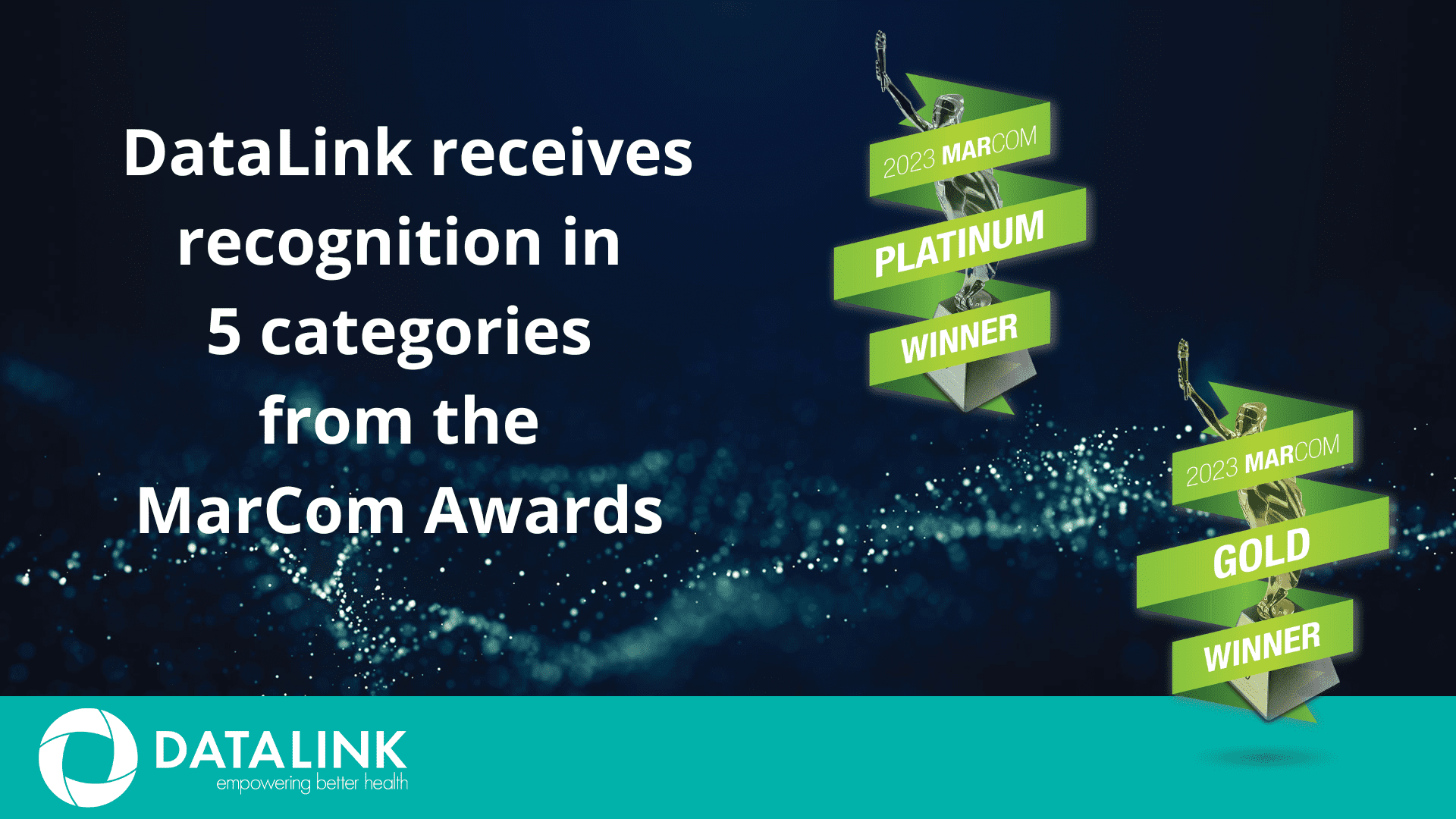 Tampa, Fla. (Oct. 12, 2023) — DataLink, a leading provider of data-driven healthcare solutions empowering better outcomes, today announced that it received recognition in five categories from the MarCom Awards. 
"We're honored and proud to be recognized by the Association of Marketing and Communication Professionals for our team's marketing and communication efforts," said Sandip Patel, chief growth officer, DataLink. "These awards are a testament to the work our marketing team puts into ensuring that our messaging reaches clients who can benefit from the solutions we have to offer in the marketplace." 
DataLink received the platinum award for website redesign, the gold award for brand refresh and publications (Life at DataLink brochure), and honorable mentions for our new tradeshow booth and DataLink's LinkedIn page. DataLink's marketing team worked with partner Gettingraphic on all the winning projects and with ADM2 Exhibits & Displays on the tradeshow booth design. 
"Receiving this recognition is a significant accomplishment for us. As a small team, we worked closely together on the projects recognized and I am extremely proud of our team and the work we have done," said Lori Taylor, vice president of marketing, DataLink. 
The Marcom Awards, created in 2004 by the Association of Marketing and Communication Professionals, are one of the largest, most-respected creative competitions in the world.  
More than 6,500 print and digital entries are submitted every year from all over the world to be considered for excellence in marketing and communications by MarCom. 
For more information about the MarCom Awards, see the full winners list.
 
---
---