DataLink Software's EvokeEHR achieves ONC Health IT Cures Update certification from Drummond Group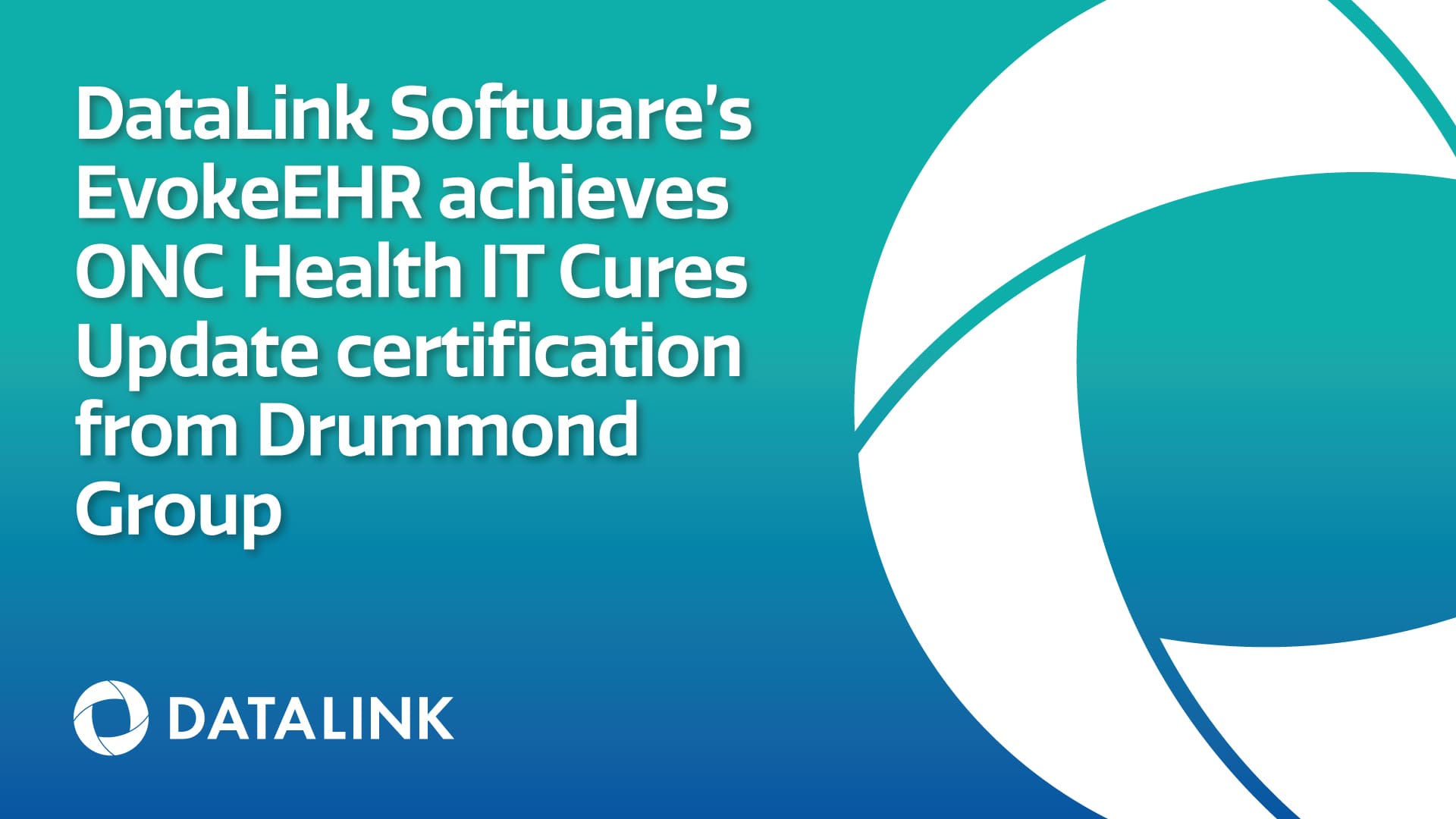 Tampa, Fla. (Jan. 24, 2023) — DataLink Software, a leading provider of data-driven solutions for high-quality, value-based care, announced today that its EvokeEHR product achieved Office of the National Coordinator of Health Information Technology 2015 Edition Cures Update certification via the Drummond Group LLC, an authorized certification body.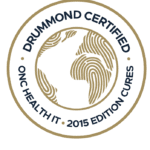 This certification shows that EvokeEHR meets the functionality requirements to enable eligible providers and hospitals to meet the conditions of various regulatory programs involving electronic health record technology.  
In addition to meeting the Cures Act requirements, DataLink enhanced EvokeEHR's workflows for a better user experience. And with the addition of FHIR API technology, DataLink further enabled its providers with access, exchange, and use of electronic health information. This gives providers a full clinical picture for informed patient care while also allowing patients access to their healthcare data. 
"DataLink is excited to achieve this certification, which furthers our mission of building data-driven solutions that facilitate the delivery of value-based care with measurable outcomes," says Josh Hetler, chief operating officer at DataLink. "We're proud to offer a provider-designed product that automates workflows, allowing providers to save time and deliver quality patient care while managing risk."  
To earn the certification, EvokeEHR was tested in accordance with the U.S. Department of Health and Human Services' applicable standards and certification criteria.  
EvokeEHR, which met the requirements for the Certificate of Health IT Compliance, is an efficient practice-management tool built for managing quality and risk. Users can fully capture diagnoses and procedures, allowing them to accurately code for quality measures and risk adjustment.  
EvokeEHR was tested as follows:  
Criteria tested: 170.315 (a)(1-5, 9, 12, 14); (b)(1-2, 6); (d)(1-9, 12-13); (e)(1, 3); (f)(1); (g)(3- 7, 9-10); (h)(1)  
Clinical quality measures tested: none  
Additional software used: DrFirst Rcopia, NLM AccessGUDI API, EMR Direct Phimail, Firely 
The Health IT module is 2015 Edition Cures compliant and has been certified by an ONC-ACB in accordance with the applicable certification criteria adopted by the Secretary of Health and Human Services. This certification doesn't represent an endorsement by the U.S. Department of Health and Human Services. 
 
Holds certificate: 15.04.04.2895.Trin.04.01.1.221221  
Date certified: Dec. 21, 2022  
DataLink's Cures-certified product is listed on the certified Health IT product list website.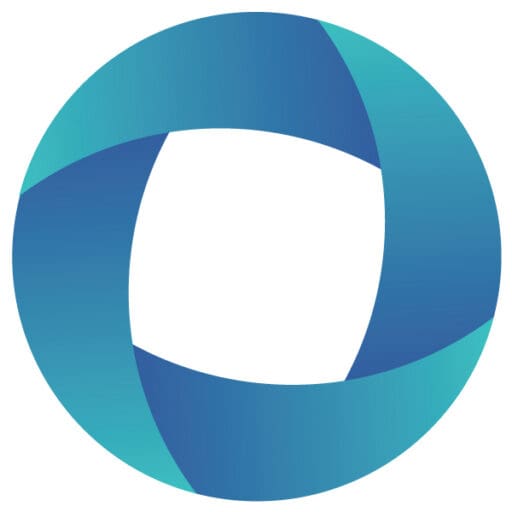 DataLink Software is a leading healthcare technology company dedicated to empowering better health. Grounded in more than 20 years of experience, DataLink develops integrated solutions that deliver actionable data insights, automated workflows, and advanced interoperability. This streamlined delivery of value-based care improves quality performance, optimizes risk accuracy, and reduces costs. DataLink is rated a Top 10 Population Health Management Solution Provider by Medhealth Outlook. For more information, visit datalinksoftware.com. 
---
---