How to choose a practice management system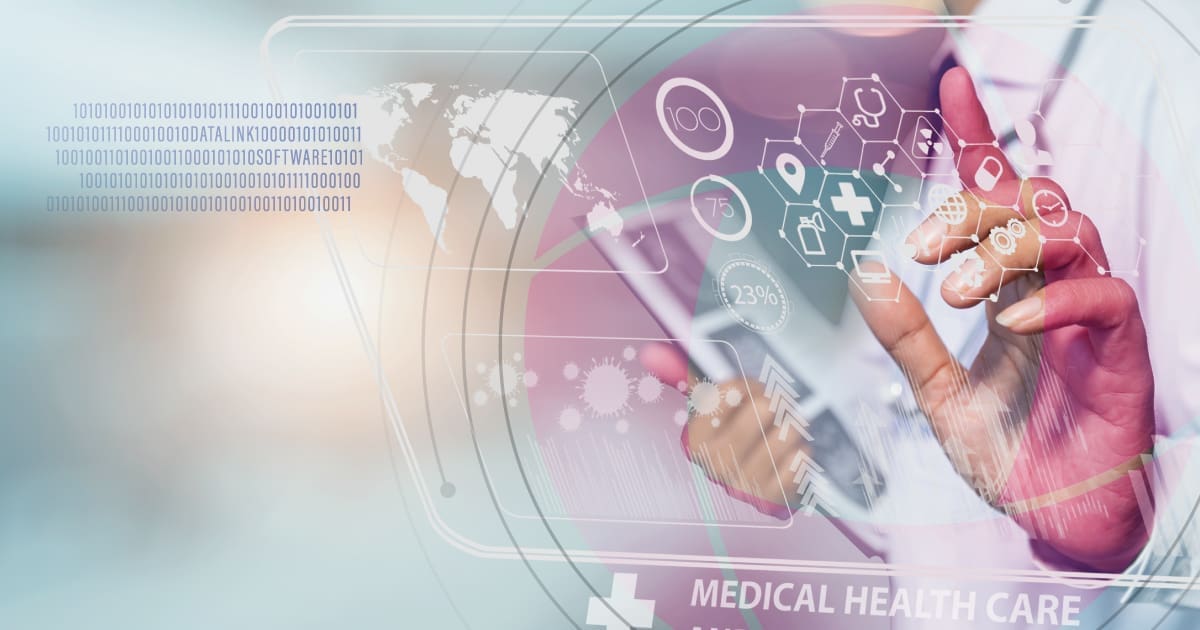 Every physician wants to provide the best possible care to their patients, but private practice physicians also face the challenge of running a business. This can be expensive and time-consuming, so choosing the best support staff to handle administrative burdens is essential. For maximum efficiency the next step is to adopt medical practice management system, which is software designed to help manage day-to-day operations, with capabilities that include:
Capture patient demographics: Informs treatment plans. For example, ACE inhibitors treating hypertension have been proven to be less effective for Black patients than other classes of medication. A standardized way to collect this information ensures every patient has the potential to reach optimal treatment outcomes.
Schedule appointments: Notifies patients that a new appointment is available and allows them to book directly without any scheduling staff involvement. This drives practice efficiency.
Preregister patients: Standardizes and streamlines new patient visits with pre-registration. This saves time and money while providing a better experience to both patients and team members.
Determine patient financial responsibility: Lets patients know upfront what to expect when it comes to their financial responsibility to for the care they receive.

Maintain insurance payer lists: Eliminates manual backend task of checking patients' insurance eligibility and reduces denials.
Create centralized billing: Reduces labor-intensive manual keying of invoice data, which is time-consuming and compromises initiatives that drive better outcomes for the practice.

Generate reports: Eliminates time spent aggregating, summarizing, or sifting through survey and review data. Automated reports can be regularly scheduled and delivered electronically to doctors and management based on specific information relevant to the needs of the practice.
Medical PMS enables physicians to better coordinate vital financial and logistical aspects of the practice, and have it function in a way that allows staff to work better, be more nimble and better organized. It also expedites tasks that could otherwise slow down day-to-day operations. For example, a patient portal removes an added layer of burden for front desk professionals, allowing patients to request appointments and fill out forms online.
Enhancing value of medical PMS
The system that best matches practice workflow can lead to clinical and financial success. It's also important to find a PMS that integrates with electronic health records (EHR) systems, which cover clinical operations. These two systems should work seamlessly in sharing data.
Furthermore, the PMS should be designed to ensure claims are submitted to payers in a timely and correct manner. In fact, PMS systems can increase the number of claims accepted by payers on the first pass, quickly collecting reimbursements for services rendered.
Staff members can also use the software to address denials and rejections and pull data to analyze the practice's fiscal health. Physicians should also consider PMS as a tool to better engage patients so that they can influence their own health outcomes and create a better overall patient experience.
To gain the full value of these capabilities, it's essential to find the right PMS to streamline workflows and achieve potential efficiencies
Medical PMS versus EMR systems
EHR systems are clinical software tools that help providers capture notes during a patient visit, prescribe medications, order lab tests, generate superbills that can be turned into claims and monitor patient medical histories. They are different from medical PMS but typically integrated as a unified healthcare IT platform.
Think of PMS as the administrative tool with an EHR system at the center, communicating with the PMS to display provider schedules and information about patients prior to a clinical encounter.
During the encounter, a clinician documents information about the patient and any diagnoses. Once the clinical documentation is complete and the patient encounter ends, the EHR feeds that data back into the PMS for coders and billers to access.
Ultimately, EHR systems work in conjunction with medical PMS to support clinical operations and track patients' medical histories over time.
Choosing the right medical PMS
A medical PMS can play a significant role in the success or failure of a practice. When choosing software, look for features that include customizability, easy-to-use dashboard, simple scheduling tools, advanced business analytics, comprehensive billing solution and superior customer service.
Cost: This can be highly variable depending on practice size and needs. Some vendors include everything in a monthly subscription, while others offer a la carte menus of certain features or tiered pricing plans.
Ease of use: Staff must feel comfortable using the software. Therefore, it's important to include them in the decision-making process. Once implemented, a new system can slow down productivity at first, but shouldn't derail the practice.
Experience with specialties: Make sure the software is tailored to practice needs or specialties — and beware of systems that might be too basic for the needs of the practice.

Interfacing: The software should interface with the practice's EHR to enable sharing of relevant data. This saves staff time and energy.
Reporting and data analysis: Software creates robust reports and analyze data shows physicians exactly where their practice stands financially. Look for a system that, for example, can identify the most productive physicians in the practice.

Training: Always consider the learning curve of adopting new technology, as well as the varying degrees of technical aptitude among staff members. The best systems provide comprehensive training, either onsite or one-on-one online.
Vendor support: The medical PMS partner should be readily available if something goes wrong with the software. Some partners offer a direct liaison while others offer only a tech support call center. It's important to know whether support services operate 24/7 or if contact to tech support is limited to business hours.
For example, EvokeEHR is a meaningful-use certified EHR designed from a value-based care provider's point of view that features pre-visit reviews, post-visit quality assurance, attestations and direct integration into Evoke360, a solution that enables data-driven proactive care gap identification, transparency and interoperability.
EvokeEHR enables a medical group to gain more insights and simplifies care delivery and documentation. It also improves quality scores by providing access to gaps in care information, which is critical for maintaining Healthcare Effectiveness Data and Information Set (HEDIS) and Medicare's Star Ratings. Actionable patient lists automatically score the numerators and denominators and allow monitoring of incremental progress over time.
Ultimately, medical PMS helps practices coordinate administrative operations, keeps patients engaged with the practice and ensures the practice's financial performance is meeting expectations. These platforms should be carefully chosen based on cost, ease of use, required features, integration and interfacing capability, robust reporting, and responsive and available customer support.
Ready to see how DataLink's solutions can support your organization? Set up a demo.
---
---