Should your practice join a health information exchange?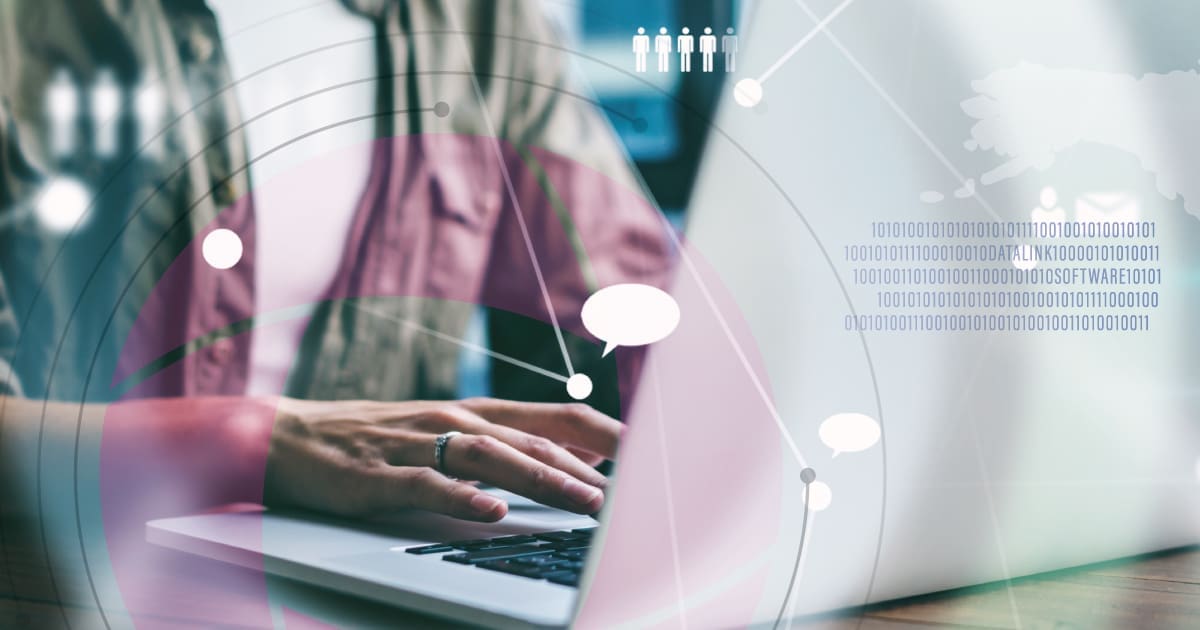 The COVID-19 pandemic has demonstrated the critical need for seamless patient health data exchange, interoperability and analytics to fully understand the impact of this unprecedented health crisis. A key factor contributing to the lack of consistent information in this current environment is linked to the healthcare industry's reliance upon data silos, leaving gaps and the absence of a single source of reliable information.
With renewed upsurge in health information technology (HIT) among healthcare professionals seeking to create a more efficient healthcare system, health information exchange (HIE), the transmission of health-related data among medical facilities, providers, and patients electronically, has taken on greater importance. 
The basic HIE forms used to exchange data include:
Directed exchange: Sending and receiving information between care providers to support coordinated care.
Query based exchange: Providers request or lookup patient related information from other providers.
Consumer Mediated exchange: Patients can control the use of their health information among providers.
HIE helps health systems, clinicians, healthcare professionals, and patients seamlessly share vital medical information electronically to improve care quality and lower costs. The reality for many healthcare organizations, however, is that data sharing via HIE is legally and financially prohibitive. 
Barriers to patient data exchange
Despite the widespread availability of secure electronic data transfer, most patient medical information remains stored in filing cabinets at various medical offices and, when shared, travels between providers via mail or fax.
Now more than ever, interoperability with HIE must become an integral part of data collection, patient data exchange and public health surveillance. Despite meaningful use requirements, new payment approaches that stress care coordination and federal financial incentives driving demand for HIE, enormous barriers remain.
State privacy regulations and the Health Insurance Portability and Accountability Act are making it more difficult for HIEs to send and receive patient data, especially during the COVID-19 pandemic.
Disjointed care processes, such as telehealth, drive-through testing, remote testing and field hospitals, are also making it challenging and sometimes confusing for medical professionals to stay on top of variable privacy rules related to data exchange.
Nevertheless, patient data exchanged across multiple providers now makes a secure HIE an essential capability in today's new normal. Across the wide range of healthcare settings and practice sizes, each provider has unique needs. For this reason, it's important to explore HIE benefits to help some of these providers decide if HIE is right for them. 
HIE benefits
HIE plays an important role in the healthcare system by improving interoperability, especially as technology is evolving constantly and options for exchanging health information are increasing. 
Here's a snapshot of key HIE benefits: 
Minimizes errors: Ensures patient safety by reducing medical and medication errors because data is safely stored in a database and exchanged through a digital channel.
Provides efficiency: Eliminates paperwork and reduces the risk of losing information.
Support tool: Helps doctors and healthcare providers by offering clinical decision support for better treatment and effective care.
Smarter health monitoring: Simplifies the data exchange process and improves health reporting and monitoring.
Improves outcomes: Eliminates unnecessary and redundant testing for healthcare providers, which improves care quality and outcomes.
Cost reduction: Reduces health-related costs by providing information and patient data digitally.

 
The bottom line is that robust HIE paves the way for more effective care management platforms, cross-facility utilization, and advanced clinical and financial analytics. 
HIE implementation tips
Effective implementation and use of HIE is critical as part of clinical workflow. So, decision-makers should have a clear idea of how the system works and its ability to provide information for both the patient and provider. Any organization's clinical influencers must be involved in understanding, supporting and communication support for the HIE and who will benefit from it across the healthcare organization. 
One way to generate a shared vision of HIE is to focus on the possibilities rather than simply basing HIE requirements on current health information needs and uses. This begins by documenting the current clinical environment and then brainstorming how a single, integrated delivery system for the patient would transform this environment. 
It's important to assess needs, uncover every potential for sharing new information and gauging readiness before implementation of an HIE system. This process may uncover new avenues for improving workflows and aid the development of business requirements. 
Success will also hinge on engaging a cross-functional group of staff that can identify priority information exchange situations and examine current workflows for priority areas, detecting inefficiencies and understanding how implementing HIE could improve these areas. This can help staff find opportunities for improvement in such areas as patient intake, patient exam, e-prescribing, and secure messaging. It's also helpful to examine non-clinical workflow issues, including privacy policies, staffing, training, and so forth. 
Thinking about these issues up front can help support staff training and how to deal with changes in practice culture and workflow.
Privacy and security
When it comes to HIE privacy and security, clinicians should consider: 
Administrative safeguards, such as policies, procedures and training as it relates to security management processes, information access management and workforce training.
Physical safeguards to protect patient health information on the premises, including facility access and workstation and device security.

 
Technical safeguards should be in place around access, audit and integrity controls, including the capability to limit access to authorized users and to audit that access. Guarding against unauthorized access to personal health information involves authentication, encryption, firewalls and internet security processes.
The Future of HIE
The COVID-19 pandemic has had a major impact on the ever-evolving HIE sector. Those HIEs that were already operating on a statewide level have been well-positioned to play a key role in the pandemic as an important link between public health and patient care organizations. 
Point-of-care solutions, such as Evoke360, a comprehensive payer-agnostic population health management solution, are designed to simplify EHR interoperability. During the pandemic, Evoke360 has helped a number of providers eliminate the need for multiple applications outside of the provider's EHR and driven workflow improvements through the interoperability of data sources from EHRs, HIEs, claims, labs and pharmacy data. The growing adoption of solutions like this signal an accelerated shift toward value-based care, with more payers, providers, MSOs and ACOs becoming more efficient at providing safer, more effective care that addresses a patient's unique medical needs.
Some experts point to the possibility of a nationwide network of statewide HIEs to provide the foundation for a new public health data infrastructure that could provide reliable and detailed data reporting from the patient care organization level to the state and federal levels. This remains unclear, especially because, for now, most states still do not have actively functioning statewide HIEs. Nevertheless, we have glimpsed a potential future that will depend on first raising the level of public technological health capability across the country. 
As HIEs across the U.S. ramp up their efforts to play a part in helping their members respond to the public health emergency, it's time for reluctant providers to finally embrace HIE solutions that will support them during times of crisis — and beyond — with timely, accurate data exchange.
To learn about how DataLink can support your organization's needs, set up a demo.
---
---