The Role of Provider Organizations in the Shift to Value-based Care — ACOs, IPAs, MSOs, DCEs and Health Systems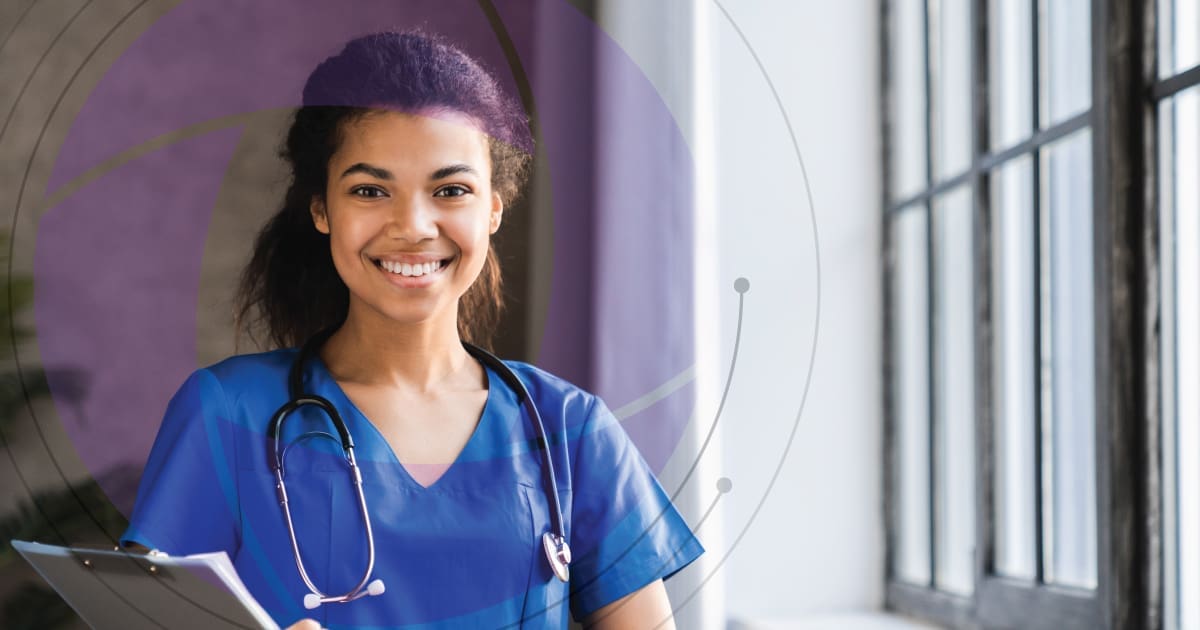 Value-based care (VBC) is gaining widespread recognition as 'medicine of the future,' although the term was originally coined back in 2006 when Michael Porter and Elizabeth Olmsted Teisberg first introduced this phrase in their book Redefining Health Care. Their basic premise has not really changed over the years: organize our healthcare system in a way that compensates the provider of care for delivering value to their patients.
Two years later in 2008, The Centers for Medicare & Medicaid Services (CMS) began emphasizing value-based, quality healthcare over the quantity of provider visits, notifying provider organizations that the time had come to transition from a traditional fee-for-service healthcare model to value-based care. Since then, additional programs have been put into place that direct the reporting requirements and the payment levels based on certain circumstances and criteria.
Value-based programs were designed to reward healthcare providers with incentive payments for the quality of care not simply the volume of services provided. This fundamental shift in reimbursement was intended to become part of the larger quality strategy in reforming how healthcare is delivered and compensated. Value-based programs support a three-part aim: better care for individuals, better health for populations and lower cost.
The implementation of value-based care and purchasing, also known as pay-for-performance (P4P), has significantly increased over the last few years. Currently, P4P provides incentives for reaching individual performance goals with operational and clinical efficiency, while also penalizing providers that have sub-optimal patient outcomes, medical errors and high costs.
While Medicare has been the clear leader in promoting alternative payment models under Value-Based Care, the private/commercial insurance industry has also implemented higher levels of payment model changes.
In fact, the executives powering Cigna's massive $2.5 billion investment in the primary care space say this venture is about value-based care. Cigna appears to be using this deal to test the value model on a new, unproven group of patients: the younger, healthier crowd that gets health insurance through their jobs, known as the commercial market.
Provider Organizations Range in Size, Scope and Structure
Provider Readiness and Appetite for Value-Based Contracts
Finding financial alignment is the major ongoing challenge for value-based care, as risk-bearing provider organizations seek to partner with health plans.
ACOs are at the heart of the movement toward value-based care, although many continue to struggle with insufficient data and infrastructure as their participants straddle volume-based fees and risk arrangements. If an ACO successfully meets its quality and spending targets, it could receive a portion of the shared savings in the Medicare Shared Savings Program (MSSP) , or the difference between what Medicare expects to spend and what Medicare actually spends on care for a predetermined group of attributed Medicare beneficiaries.
Financial incentives are in place for provider organizations to improve performance on certain measures of quality, such as preventable hospital utilization or chronic disease management, while holding their spending below specific benchmarks. Physician-led ACOs are often among the most successful in saving money for Medicare and allowing participants to remain aligned with their strategies and incentives.
CMS is announcing that 66 new ACOs joined the program and 140 existing ACOs renewed their participation for a new agreement period starting January 1, 2022, bringing the total number of ACOs in the Shared Savings Program to 483 in 2022. ACOs qualifying as an Advanced Alternative Payment Model (APM) increased from 34% to 50%, with providers receiving additional rewards for delivering higher-quality care at lower costs in exchange for taking on higher levels of financial risk. As part of a "strategic refresh" by the CMS Innovation Center, CMS set a goal to have every Medicare fee-for-service beneficiary in an ACO by 2030 and the vast majority of Medicaid beneficiaries in a care relationship with accountability for quality and total cost of care by 2030.
MSOs are typically structured with a health plan that contracts with the IPA or Medical Group to pay capitation based on the number of lives cared for by the group or clinic. However, MSOs do not provide services related to quality improvement or clinical care. As a result, practices still own the responsibility of bridging the gap between accessing a health IT solution and leveraging that solution to produce measurable improvements in care quality and outcomes.
IPAs can negotiate with insurers to provide services for insureds on a flat fee or retainer basis, allowing physicians to remain independent while still collaborating with other doctors to achieve best practices and negotiate with insurers as a group. They also negotiate with an ACO on behalf of its members to secure a beneficial financial arrangement or ensure they get enough support for implementing health IT tools or workflow improvements. But industry observers say it can be difficult for independent physicians and smaller healthcare groups to make the necessary investments and practice transformations to compete and demonstrate value.
DCEs face a new landscape as CMS announced that the Global and Professional Direct Contracting (GPDC) model, which currently includes 99 entities and gives physician groups fully and partially capitated population-based payments, will transition as of January 1, 2023, to the ACO Realizing Equity, Access and Community Health (ACO REACH) Model. ACO REACH includes new health equity requirements, changes to risk adjustment and additional application scoring criteria.
Under the new model, it is expected that providers can receive more predictable revenue and use those dollars more flexibly to meet their patients' needs. Participants will also be required to comply with several new provisions to promote health equity, including the creation of a health equity plan.
Health Systems learned a difficult lesson from the pandemic:relying upon traditional fee-for-service left them exposed to intense volatility and dramatic shifts in volume and demand. CMS expects health systems to take some downside financial risk by 2025 and wants half of Medicaid and commercial payer contracts to follow value-based care models by 2025.
Strong Payer Demand for VBC
CMS has projected that over 11 million people with Medicare will be in physician practices that are part of MSSP ACOs in 2022, an increase of about 3% over the previous year.
At the close of 2022, the Health Care Payment Learning and Action Network (LAN) released the results of its calendar year Alternative Payment Model (APM) survey, designed to assess how widely value-based care models are being adopted. The LAN APM survey is fielded with the support of America's Health Insurance Plans (AHIP) and the Blue Cross Blue Shield Association (BCBSA).
On average, 40% of US healthcare payments flowed through advanced payment models across all payer types.
Participation in risk-based models increased, with 1 in 5 (20%) of US healthcare payments flowing through risk-based advanced payment models.
Medicare Advantage plans lead the way with 57% of payments flowing through any sort of advanced payment model, and 35% of payments flowing through risk-based advanced payment models.
Many plans are leveraging value-based care to improve health equity: 46% are incentivizing providers to collect standardized race, ethnicity, and language data. Further, 37% are incentivizing screening for socioeconomic barriers through these arrangements.
A strong majority — 83% — of payers believe that engagement in advanced payment models will increase in the future.
What's Ahead
While the concept of transitioning to value-based care continues to resonate throughout the industry, provider organizations face some roadblocks, notably the complexities involved and change management required. Success in value-based payment models requires organization leadership and clinical staff to retool their capabilities and how they deliver services:
Improve Quality Performance

Utilize a platform that leverages scalable data-driven solutions and integrates with EHRs to ensure access to accurate data that increases the opportunity for optimal health outcomes.

Optimize Risk Accuracy

Capture more complete diagnoses, document care and ensure more appropriate reimbursement.

Advance Health Equity

Understand and identify the social determinants of health (SDoH) in the communities in which patients live to ensure that quality health care resources can be accessed by everyone. Meet new 2023 NCQA HEDIS® measures.

Achieve Financial Success

Document value by demonstrating the organization's role to improve financial positioning in shared savings and risk arrangements.
For most provider organizations, assuming risk and navigating the transition to value-based performance and reimbursement requires the assistance of technology experts. As the partner of choice and led by professionals with decades of experience, DataLink provides data-driven solutions that facilitate the delivery of high-quality, cost-effective, value-based care with measurable outcomes.
With intelligent insights, automated workflows and advanced interoperability technology, we simplify value-based care so providers can focus on what matters most: delivering the best health outcomes.
To learn more about how DataLink can help with your transition to value-based care, visit datalinksoftware.com or contact us at info@datalinksoftware.com.
---
---