"Payviders": Why more are making the move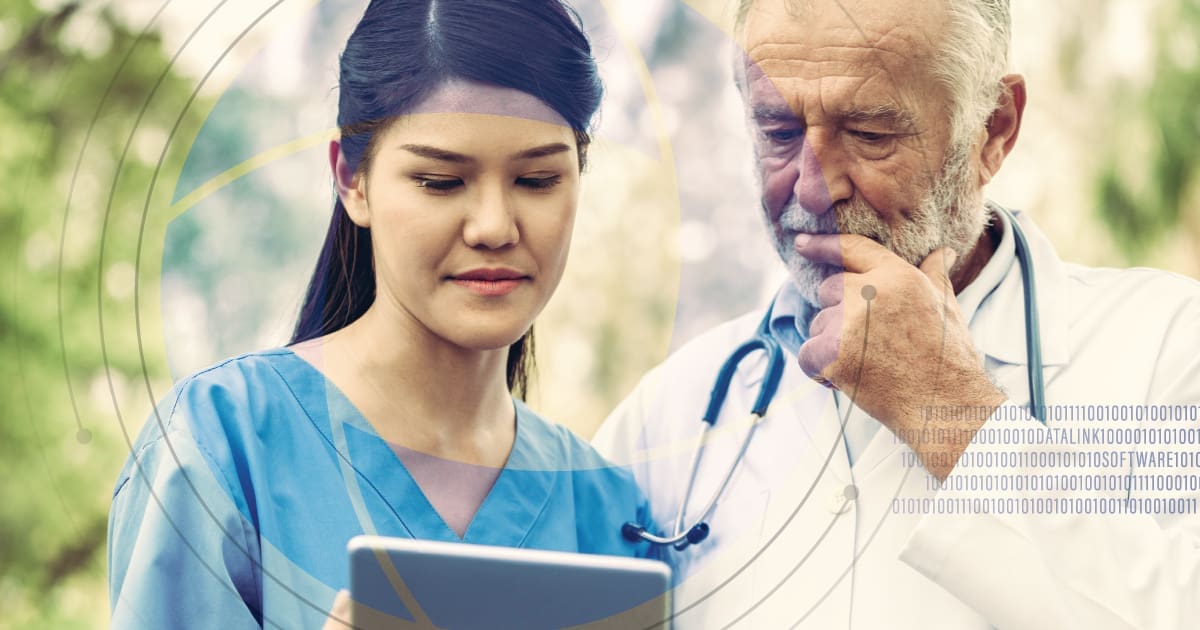 What began as simply an addition to the 1990s healthcare lexicon reflecting the introduction of a limited number — albeit largely unsuccessful — healthcare delivery models, the term "payvider" has transitioned to represent a more successful breed of care that delivers cost-effective healthcare. One of the reasons for more widespread and rapid adoption in the recent past results from providers and the payers seeking greater control over the care their members receive. 
Industry analysts point to successful payviders as dynamic payers and providers that have set aside the traditionally contentious way that they negotiate contracts and moved to a collaborative approach that incorporates the 'triple aim' goals of lower cost, higher quality and better service.
The growing payvider space reflects the future-ready position of many organizations in our current healthcare system.  As providers and payers continue to face the unprecedented challenges of the pandemic, many view payvider arrangements as the next step in advancing healthcare and realizing the potential of these programs to improve the patient and provider experience. 
Both segments are investing in these relationships with both Medicaid Managed Care and Medicare Advantage offering coverage that centers on risk-based arrangements that offer opportunity for payviders to get aggressive about value-based care.  
In fact, nearly 60% of more than 100 health systems in a recent survey conducted by the Healthcare Financial Management Association, which represents hospital executives, plan to diversify their risk-based payment strategies. For example, 52% of respondents plan to enter into commercial employer-based risk contracts, 49% into Medicare payment models, 36% into managed Medicaid and 33% into direct-to-employer partnerships.
Conversely, large payers are more aggressively building and even investing directly in primary care assets to gain control over the flow of care and better manage services delivered to members.
Providers Face Barriers in Transitioning to Risk
While the main benefit of this model is the ability to share population and individual information to create a more holistic view of a patient, there emerges an inherent problem that if data is splintered across various networks, neither partner will be able to capitalize on these opportunities. 
Therefore, it's not surprising that the survey referenced above also revealed that more than one third of providers regard data integrity, reporting and the cost of technology as the top internal challenges to taking on increased levels of risk. Half of the respondents are building these capabilities in-house; some are partnering with payers to support risk-based capabilities and the balance are outsourcing services to a third-party organization.  
For payers and providers to access and analyze data and information from disparate sources such as care coordination platforms, pharmacy benefit reports and electronic health records, they need an interoperable solution and flexible data storage. Payviders must safely and securely store large amounts of data and also make patient charts, notes, images, patient-generated data and other clinical information accessible and shareable. 
See below for strong reasoning that is incentivizing payviders to partner with an experienced organization such as DataLink and overcome the challenges of taking on risk.
IT Infrastructure Poses Challenges for Implementation
As payviders consolidate infrastructure to support their different business units and manage disparate datasets across separate infrastructures, they encounter distinct hurdles:
Rip-and-Replace Infrastructure

This is often needed when existing infrastructure is not capable of supporting new workloads. Unfortunately, this results in expensive and time-consuming conversions. The caveat is that when patient data is at risk, these conversions may cause interruptions in care and jeopardize the validity of clinical data.

Managing Disparate Application Sets and Separate Infrastructures

Payviders are tasked to control costs and look to consolidate infrastructure that can support their different business units, such as the acquisition of new physician practices.

Minimize Downtime

As members demand real-time access to their EHR and insurance information, any downtime resulting from conversions compromises care management. Payviders need to have their solutions "always on" and be available 24/7.
DataLink Partners with Payviders
Astute payvider leadership teams are opting to buy solutions from pros rather than build it themselves. The rationale for this decision is clear: shorter implementation timelines, reduced cost overruns and better results.  
Here's some of the reasons why the growing payvider community is turning to DataLink solutions:
Achieve Interoperability

Payviders need to connect with multiple, disparate clinical data sources to retrieve, aggregate and share HCC capture information.  Their competitive advantage will be to close gaps in care, ensure accurate risk adjustment and improve patient outcomes.

In today's value-based care environment, DataLink streamlines the acquisition of healthcare data and ensures accuracy. By partnering with DataLink, payviders get the immediate benefit of proven solutions, notably our Evoke360 platform, to simplify data extraction:  spend less time chart-chasing, with advanced interoperability technology and a fast, efficient seamless integration with any EHR.

Minimize Expensive, Time-consuming Conversions

The decision to partner with a mature healthcare technology vendor like DataLink enables payviders save money in the short and long-term, reduce financial risk and increase profitability. Research shows that among 1,471 information technology projects studied, the average cost overrun was 27%, a figure pushed higher by the one in six projects that spiraled completely out of control. with turn-key solutions that are responsive to their current market needs — readily available and at a cost that is comparable to or less than what needs to be invested in a do-it-yourself solution.

Avoid the Pitfalls of a Home-Grown Legacy Solution

As payviders transition to Value-Based Care and the complexities of the current environment, they will require a far more sophisticated infrastructure than homegrown legacy solutions can deliver. Homespun programs are nothing more than a hodge-podge of manual workarounds to accommodate a growing set of deficiencies. As a result, payvider staff members waste valuable time, introduce manual errors into workflows and can eventually destabilize the software program. For these and other reasons, payviders are partnering with DataLink experts who have the years of experience and expertise to generate highly configurable solutions that are scalable and flexible for payvider needs.

Meet the Criteria for New NCQA HEDIS Measures 2023:  Social Determinants of Health (SDoH)

Payviders recognize the critical importance of the newest additions to Healthcare Effectiveness Data and Information Set (HEDIS®), including Social Need Screening and Intervention (SNS-E). In 2023, they will be called upon to verify members who were screened, using prespecified instruments, at least once during the measurement period for unmet food, housing and transportation needs, and received a corresponding intervention if they screened positive.

By partnering with DataLink rather than tasking an inexperienced internal team to rapidly build out a solution, payviders can meet the criteria published by the National Committee for Quality Assurance (NCQA) which plans to continue expanding the race and ethnicity stratifications to HEDIS measures to help identify disparities in care among patient populations. 

DataLink has again achieved, through its Evoke360 platform, the certification for HEDIS® Health Plan Measurement Year MY 2022 for Health Plan Measures and Allowable Adjustment Measures. Our team and solutions support Value-Based Care Initiatives, enabling payviders to gain valuable insights from EHR data to identify HCC recapture opportunities, close gaps in care and access accurate data while lowering RAF scores to meet HEDIS goals and increase reimbursement rates.
Lessons Learned
Today's payviders seek to minimize financial risk, increase profit margins and provide measurable quality care that enables them to retain members.  The experience of payviders in the 1990s who largely failed due to high-financial risk, non-competitive prices and soaring utilization costs has spawned a new breed of payviders that are demonstrating significant successes.  
As they enter the market with a new game plan that places more emphasis on a specific line of business, primarily Medicare Advantage (MA) and Managed Medicaid, they must be equipped to gain competitive advantages over traditional health plans. Medicaid managed care continues to grow and according to Kaiser Family Foundation, (KFF) 39 states to date (including DC) have adopted the Medicaid expansion and 12 states have not adopted the expansion. Medicare Advantage is the fastest-growing segment of health insurance and more than 28 million people are enrolled in a Medicare Advantage plan. 
However, as payviders contend with the risk of managing business in a competitive, value-based market space, they must maintain actionable analytics for accurate risk adjustment and have capabilities to capture and share near and real-time clinical data from multiple data sources.  DataLink stands ready to 'future-proof" payvider organizations for this brave new world.  
To learn more about how your organization can leverage scalable data-driven solutions from Datalink Software to address risk adjustment, quality improvement, financial performance and operational efficiency, visit datalinksoftware.com or contact us at marketingsales@datalinksoftware.com. 
---
---