4 strategies to reach a 5-star CMS rating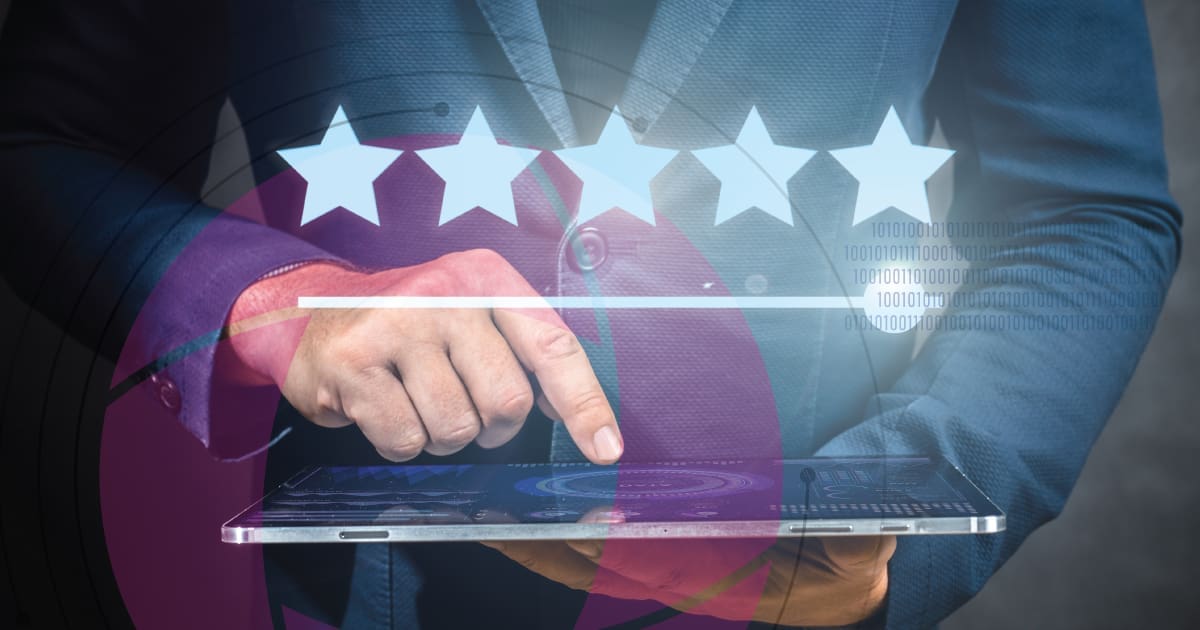 Ensure that your organization shines bright and locks in the best Star Rating possible with these strategies.
How bright is your star shining? If you're looking to improve your Star Rating with the Centers for Medicare & Medicaid Services, you've come to the right place. Your Star Rating isn't just a once-a-year focus, it's a year-round effort. We asked our team of experts for their tips to improve your ratings. Here's what they said.
1. Focus on weighted measures.
To ensure continuous performance improvement, Star Rating measures, weights, and methodology change annually to reflect CMS' priorities and address parity across measures and plans. "Weighted measures are those selected by CMS to evaluate health plan performance, and they play a critical role in the health plan's ability to earn a 4-plus Star Rating," says Sarah Fitzharris, a value-based care manager at DataLink.
So, what can payers do to engage provider groups? "Align provider incentives to performance on these measures and hire staff to work with providers and members on these weighted measures," says Kelly Kolepp, the value-based care team manager at DataLink.
Some best practices are to: 
Ensure contracts allow for measures to be updated annually to reflect any changes CMS makes to measures and their weights.
Tie contract incentives to weighted measures.
Hire dedicated staff to support providers and members (i.e., pharmaceutical staff for medication adherence measures).
Share best practices regularly with providers. Work to understand the strategies higher performing groups are using and share those strategies with your providers.
Incentivizing providers, hiring dedicated staff, and planning out workflows and training around best practices can remove barriers to compliance. 
2. Prioritize data interoperability.
Data is essential in healthcare. "Data helps healthcare professionals make more informed decisions, improve patient outcomes, and deliver more efficient and effective care," says Danielle Hajeski, director of business operations at DataLink. 
And when it comes to streamlining your data, interoperability is key. By setting common data standards and protocols, such as HL7 or FHIR, payers and provider organizations can ensure that different systems understand and use the same data formats and structures. The result: seamless data exchange and interoperability.
So how does this impact your rating? "This data helps providers manage health risk factors by identifying quality gaps throughout the year and assist providers in identifying patients with chronic conditions that may need more managed care," says Hajeski. "With accurate, timely data to support quality measurement and improvement initiatives, you can improve clinical quality measures." 
By focusing on patient health factors, practitioners can schedule patients early in the year and help satisfy pre-screening or schedule additional patient visits throughout the year to manage conditions and close care gaps. 
While data aggregation is paramount to success, it comes with challenges. Having an interoperability vendor can help you navigate the complexities. Learn how DataLink can be that vendor.
3. Optimize member engagement.
"Providing your population with the information they need to improve and maintain their health can help patients make the best choices, leading to medication adherence and gap closures," says Kolepp. 
Here are a few things you can do: 
Ensure that you have an easy-to-navigate website 
Create a consistent blog and social media presence with actionable health information
Provide resources for health fairs, mobile mammography, and home visits 
Design and deploy targeted email campaigns to members
Communicate with members via phone and text
Provide patient rewards for engagement and healthy activity (as allowed by CMS)
Launch and maintain case management programs
4. Focus on preventative care.
The goal of preventative care is to improve the health and wellness of people within our communities. This is done using evidence-based recommendations from the U.S. Preventative Services Task Force.
"Appropriately managing patient health leads to increased Star Ratings," says Kolepp. "Additionally, patients who are well-managed tend to have less utilization, which decreases costs." 
Here are some strategies you can use in collaboration with your providers: 
Encourage and incentivize providers to conduct annual wellness visits.
By seeing patients annually, providers can screen for social determinants of health, behavior, and mental status, conduct blood work, and order preventative screenings.
Give providers targeted lists.
 With enhanced population health approaches leveraging data and analytics tools, you can identify patient populations at an increased risk.
Provide tools that can be used at the point of care to notify clinicians of care gaps.
Support point-of-care testing whenever possible.
Offer home visits to patients that have a hard time getting to the practice.
Clinicians can even assess the patient's home for safety and fall risks during the visit. Ensure the visit information is shared promptly with the primary care physician.
Looking for a partner to support your data?
---
---